2014 was a good year for music, but 2015 promises so much more. With that in mind, we've scoured the globe to compile a list of the bands that you should be paying attention to this year. Be it a new album release, an upcoming tour, or something completely new, here's who to look out for in 2015.
---
36 CRAZYFISTS
FOR FANS OF:
Dry Kill Logic / It Dies Today / Ill Niño
Album number seven is on the horizon for Alaska's favourite heavy exports, and knowing Brock Lindow and co., it's gonna be a rager. It's been four years since 'Collisions And Castaways' hit the shelves, but the band have kept themselves busy with gigs around the world and, more recently, the recording of their latest record.
'Time And Trauma' is released on February 16th and, although live previews are our main indication of quality, this is looks like a promising album indeed. Hard-hitting hardcore overflowing with melodic and meaningful moments, this is the exultant return of an old school favourite. [BH]
LISTEN TO:
Also Am I [stream]
Slit Wrist Theory [stream]
Bloodwork [stream]
---
ALL TIME LOW
FOR FANS OF:
Blink-182 / Fall Out Boy / Paramore
Riding high on their return to form after the blip that was 'Dirty Work', All Time Low look set to take the scene by storm in 2015. The follow-up to last album 'Don't Panic' has recently been announced to be released in March of the new year, eagerly anticipated by the band, many fans expecting a lot from the genre heavyweights.
All Time Low will be kicking off 2015 with a co-headline tour of the UK with equally popular and talented You Me At Six in February before a headline tour of Europe in March with support from Real Friends ending at London's Wembley Stadium, a show set to be recorded for DVD release. They also have a few more European dates set up in June. All these plans are already made in 2015 before their album has dropped so it's only going to get busier for the boys of All Time Low but it ought to be a very successful year for them. [JBa]
LISTEN TO:
Dear Maria, Count Me In [stream]
Weightless [stream]
A Love Like War [stream]
---
ALTERED SKY
FOR FANS OF:
Paramore / The Hype Theory / We Are The In Crowd
Glasgow based pop-rockers Altered Sky saw their opportunity in 2014 and released their latest EP, entitled 'Stop And Live', which won over a lot of fans and gained the up-and-coming band a very dedicated following. Eager to capitalise on this, despite the departure of guitarist Neil Ramsey, the quartet headed into the studio and recorded their debut full-length record, set for release in the late spring of 2015.
Keen to show off this new material as soon as possible, the band are heading on a small tour around Scotland in February. The band also intend to head out on a full UK tour later in the year to really push this new record. With such a committed base of fans supporting both them and their new release, 2015 could be the year that sees Altered Sky really break their way into the music scene. [JBa]
LISTEN TO:
Where I Belong [stream]
I Know You Know [stream]
Apple Tree [stream]
---
ATREYU
FOR FANS OF:
All That Remains / Bury Tomorrow / Avenged Sevenfold
Orange County metalcore kings Atreyu are storming back onto the scene in 2015. Reforming in 2014 after a lengthy hiatus, the band are back, having played some of their first comeback gigs as part of Slipknot's metal extravaganza, Knotfest.
A new album is on the cards for next year, with a great deal of recording having apparently taken place. Old school metalcore with a heap of melody and chunky riffs is a pretty sure-fire combination, and that's something you can pretty much guarantee with Atreyu. [BH]
LISTEN TO:
So Others May Live [stream]
Ex's And Oh's [stream]
Bleeding Mascara [stream]
---
BEING AS AN OCEAN
FOR FANS OF:
La Dispute / Hundredth / Pianos Become The Teeth
Despite major changes to their line-up, Being As An Ocean maintained their hard work ethic and intense tour schedule to support the release of last year's 'How We Both Wondrously Perish', and cement themselves as a key name in the new screamo post-hardcore generation. UK headline tours, support slots with August Burns Red, and an appearance at Ghostfest meant that the Californian band were always just round the corner during 2014.
The band are already back in the studio this month to record their third full-length, and have a world tour with Stick To Your Guns keeping them booked up for most of the year, including stopping off in Britain for 3 dates in May. No doubt Being As An Ocean will be playing as many shows in Europe as possible, and it's highly recommended that you're there when they do. [MH]
LISTEN TO:
Mediocre Shakespeare [stream]
L'Exquisite Douleur [stream]
This Loneliness Won't Be The Death Of Me [stream]
---
BETWEEN THE BURIED AND ME
FOR FANS OF:
The Contortionist / The Human Abstract / Protest The Hero
Progressive metal wizards Between The Buried And Me will head into the studio during the first couple of weeks of 2015, commencing work on their 7th full length record. The band have stated that the space themed concept behind their last two 'Parallax' releases has now come to a close, so knowing where this next album will take us is anyone's guess, although whispers of a 'rock opera' vibe to the new material suggests something very thematic and boundary pushing. UK touring plans should hopefully follow the album's release later in the year. [TB]
LISTEN TO:
Extremophile Elite (Live) [stream]
Lay Your Ghosts To Rest [stream]
Obfuscation [stream]
---
BRING ME THE HORIZON
FOR FANS OF:
Asking Alexandria / Of Mice & Men / Architects
Bring Me The Horizon had an incredible year in 2014, one which will be hard to top. With increased recognition and appreciation in the mass market, it seems as if the Yorkshire fivesome are finally getting the respect they deserve. Most recently, with songs such as 'Drown' bringing a whole new sound to light, anticipation for 2015 is at an all-time high. A new Bring Me The Horizon album should be recorded early in the year for a late 2015 release. 2013's 'Sempiternal' will be hard to follow, there's no two ways about that, and the new album will probably bring with it a new sound, which will undoubtedly bring about backlash. However, every shift the band have made so far is a natural maturing of sound, and has been done with a lot of skill and has been pulled off successfully. So, it's fair to assume that their follow-up will not disappoint. [OC]
LISTEN TO:
Drown [stream]
Can You Feel My Heart [stream]
Shadow Moses [stream]
---
BROTHERHOOD OF THE LAKE
FOR FANS OF:
Last Witness / Bastions / Palm Reader
Plymouth's ridiculously heavy Brotherhood of the Lake ceased to be in 2014, with promises that their sounds would never darken our earlobes again. All was quiet, until a short clip was posted on their Facebook page mid-December. The 9 second video doesn't give away much at all, but it's enough to spark rumours of a reunion. YES PLEASE. [MGS]
LISTEN TO:
The World To Me [stream]
It's Meant To Hurt [stream]
Black Hearts [stream]
---
BURY TOMORROW
FOR FANS OF:
While She Sleeps / Buried In Verona / I Killed The Prom Queen
Off the back of a well received record in the shape of 'Runes' last year, hard-hitting metalcore unit Bury Tomorrow head into 2015 ready and armed. The new year will see the band support German metal outfit Caliban on their European tour, as well as a slot at Greenfield Festival in Switzerland.
But, it will be February that UK fans ought to be anticipating the most, as the band brings the breakdowns and circle pits to the 2015 Kerrang Tour with a supporting slot. Hitting twelve venues across the UK, February will not be short of heaviness this year. Circle pit, anyone? [CR]
LISTEN TO:
Man On Fire [stream]
Lionheart [stream]
You & I [stream]
---
CANCER BATS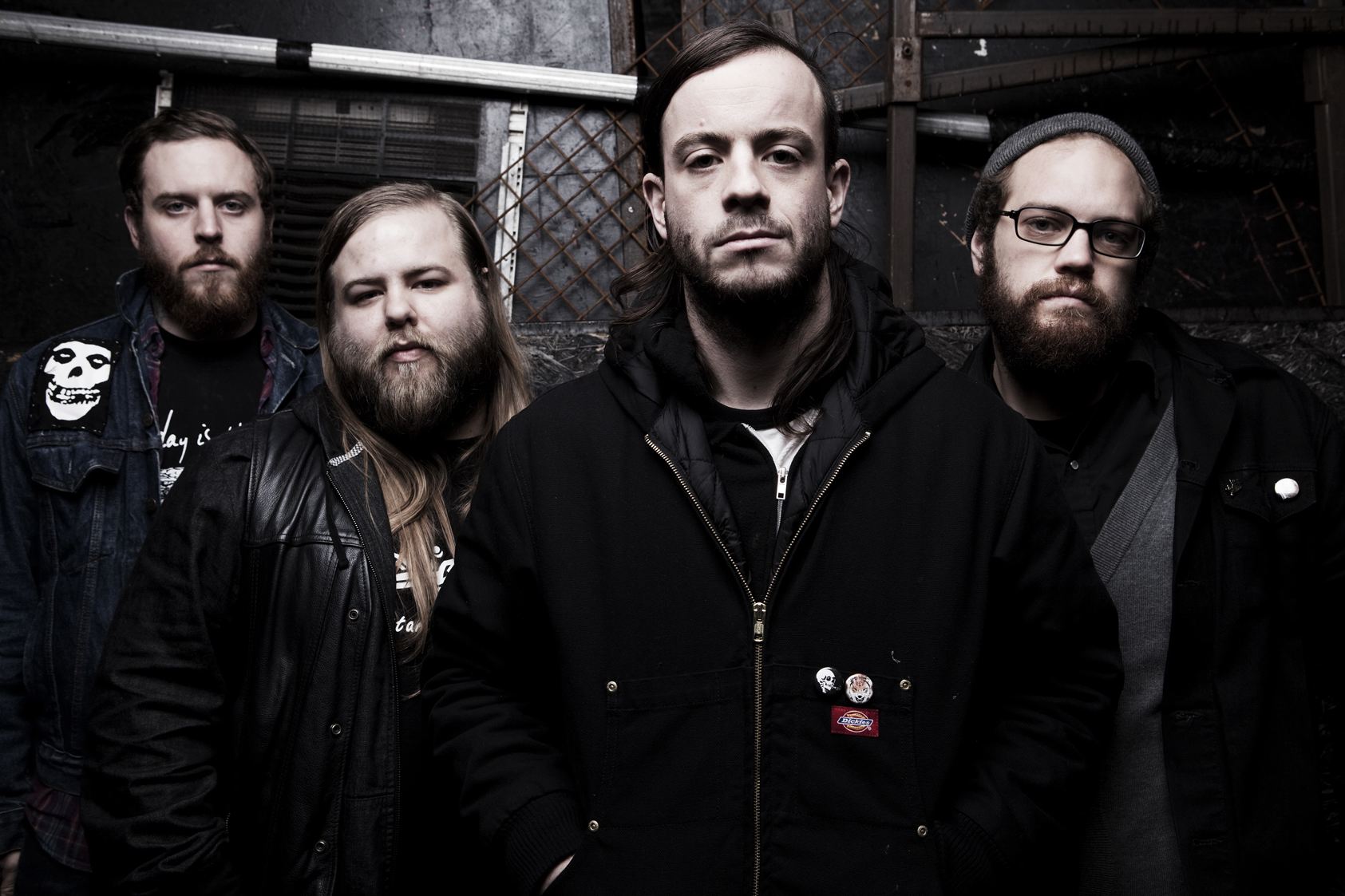 FOR FANS OF:
Every Time I Die / Black Sabbath / The Chariot
The Canadian hardcore punk heroes are due to return next year with their fifth album, 'Searching For Zero'. Cancer Bats have revealed two tracks from this album so far, the first is the ludicrously hard hitting 'Arsenic In The Year Of The Snake', the second is a more melodic yet more frantically punk sounding 'Satellites'. This album looks like it's shaping up to be yet another rager from the boys.
The Toronto mob will also be attacking UK shores on a co-headline tour with Britain's own While She Sleeps. It's going to be a great year for Cancer Bats, and we highly recommend that you pick up the record or catch them on this insane tour in order to be a part of it. [JRK]
LISTEN TO:
Arsenic In The Year Of The Snake [stream]
Satellites [stream]
Sabotage [stream]
---
CRADLE OF FILTH
FOR FANS OF:
Dimmu Borgir / Behemoth / Old Man's Child
With their new partnership alongside Nuclear Blast Records and work on their 11th full length record underway, these extreme metal mainstays will re-emerge in a big way in the coming months. Tentatively entitled 'Hammer Of The Witches', frontman Dani Filth has said of the upcoming album, "The album is 80% finished and we have a lot of material that sounds brilliant. It has a little bit of everything – very cool twin guitar work and very fast thrash parts almost like deathcore, but it's very dark and symphonic".
With track names such as 'Enshrined In Crematoria', 'Misery Code', 'Yours Immortaly', 'Achingly Beautiful', 'Dantiesque', 'Blackest Magic In Practice' and 'Deflowering The Maiden Head/Displeasuring The Goddess' already confirmed, it looks safe to say CoF will be sending across a dark cloud to halt summer briefly come the album's scheduled June release. [TB]
LISTEN TO:
Frost On Her Pillow [stream]
For Your Vulgar Delectation [stream]
Her Ghost In The Fog [stream]
---
DANCE GAVIN DANCE
FOR FANS OF:
Emarosa / A Lot Like Birds / Chiodos
Dance Gavin Dance's ever changing line-up is almost impossible to keep up with. The constant drama revolving around the band might be a deterrent, however, the quality of the music always delivers. With Rise Records posting on their Facebook page in December that the band have written and recorded their next album, it's time to get excited and see what the band have created. As well as this, they will be appearing at festivals such as Groezrock, and there's no doubt we will see many more appearances from the band in 2015. [OC]
LISTEN TO:
Death Of The Robot With Human Hair [stream]
Pussy Vultures [stream]
Jesus H. Macy [stream]
---
DEFTONES
FOR FANS OF:
Korn / Glassjaw / Tool
Whilst vocalist Chino Moreno has been busy touring with side-project Crosses, the rest of the band have been writing music for a new album, expected to drop later this year. After 'Koi No Yokan' was a another resounding success for the band, we can expect this one to blow us away too.
With a new album should come a new tour as well. Whilst nothing official has been said, it would make sense to see the band drop at least a couple of dates in the UK throughout the year and, after they delivered one of the best sets of Sonisphere last July, we can't wait to see them in 2015! [JRK]
LISTEN TO:
Romantic Dreams [stream]
Swerve City [stream]
Rocket Skates [stream]
---
DEVIL SOLD HIS SOUL
FOR FANS OF:
Being As An Ocean / The Elijah / Architects
Devil Sold His Soul came back from the departure of their founding lead singer Ed Gibbs in 2013 to release the fabulous 'Belong ╪ Betray' EP in 2014. Paul Green has won over fans old and new as the new front face, and if last year's material is anything to go by, DSHS will only gain more momentum this year. A full-length album is reportedly in the works, along with another UK tour. [MGS]
LISTEN TO:
Time [stream]
Devastator [stream]
No Remorse, No Regrets [stream]
---
DON BROCO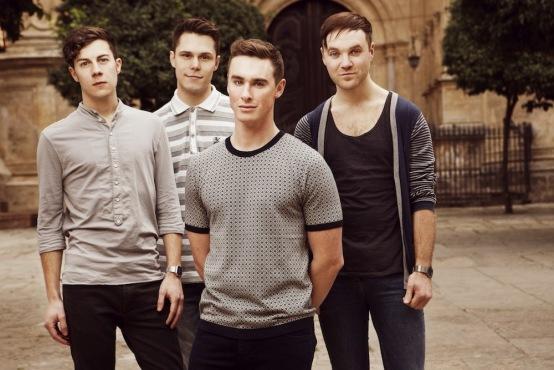 FOR FANS OF:
Lower Than Atlantis / Twin Atlantic / Reuben
Having had a fantastic 2014, in which they released the single 'Money Power Fame' and played the BBC Radio 1/NME Stage at Reading/Leeds festival, the Bedford alt-rockers are set to have an even better 2015. Not only will they be headlining the Kerrang! tour, but the band will also be releasing their second full-length LP. The title is yet to be revealed but, the LP will be out around the end of May. [EM]
LISTEN TO:
You Wanna Know [stream]
Money Power Fame [stream]
Priorities [stream]
---
EMPIRES FADE
FOR FANS OF:
Hundredth / The Ghost Inside / Architects
It#s been a couple of years since they released their free-to-download 'Reflection' EP, and they've recruited a new vocalist and drummer since that release, but Manchester based up-and-comers Empires Fade are finally prepping to release what will be their debut full-length. Though the album's title is a little hush hush at the moment, rumour has it the release is set to drop in the summer, but not before a first look into the record comes on January 10th in the form of its lead track, 'Eyes Wide Shut'. [ZR]
LISTEN TO:
The Highest Highs [stream]
Virtue [stream]
Reflection [stream]
---
ENTER SHIKARI
FOR FANS OF:
letlive. / I See Stars / Bring Me The Horizon
Politically charged and a hell of a lot of fun to experience live, St. Albans favourites Enter Shikari are coming back with what is already one of the highly anticipated releases of 2015. Fourth album 'The Mindsweep' will be hitting our ears on January 19th and, if the trajectory of releases and their success is anything to go by, expect it to be hitting higher chart positions than the triumphant 'A Flash Flood Of Colour' did back in 2012. [ZR]
LISTEN TO:
The Last Garrison [stream]
Radiate [stream]
Arguing With Thermometers [stream]
---
FALL OUT BOY
FOR FANS OF:
Jimmy Eat World / Mayday Parade / Panic! At The Disco
Music scene champions Fall Out Boy have been taking the world by storm since they reformed back in 2013, and 2015 looks set to be no different. On January 19th, their new album 'American Beauty/American Psycho' will be hitting our ears, an already eagerly anticipated LP after the release of latest, somewhat darker, tracks 'Centuries' and the album's title-track.
Fall Out Boy have a few shows planned for the new year, including an album release show in London on January 14th before some festival appearances such as Soundwave in Australia. Their 2015 will no doubt get far busier though once the album is released, which will be no change to the quartet who spent most of 2014 on the road. Once 'American Beauty/American Psycho' is released, it'll surely take 2015 by storm. [JBa]
LISTEN TO:
The Phoenix [stream]
Centuries [stream]
American Beauty/American Psycho [stream]
---
FUNERAL FOR A FRIEND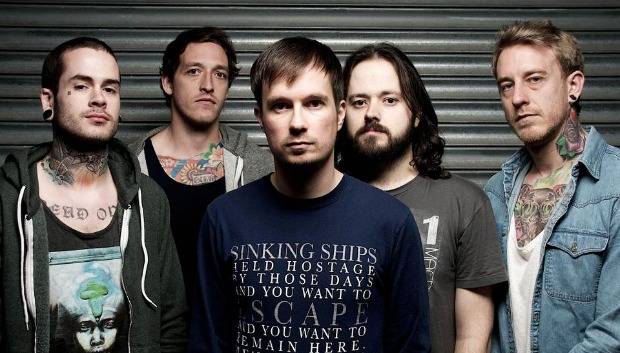 FOR FANS OF:
Finch / Fightstar / Senses Fail
The ever present Funeral For A Friend are soon to return with their seventh studio album, 'Chapter And Verse'. No band tours like Funeral For A Friend, and they're about to commence on another UK tour early 2015 in hand with the new record. Their live shows are filled with intensity and passion, never letting down their vast faithful fans. [TG]
LISTEN TO:
1% [stream]
Juneau [stream]
Roses For The Dead [stream]
---
HACKTIVIST
FOR FANS OF:
Volumes / Heart Of A Coward / Monuments
Being perhaps THE breakout artist of the last couple of years, Hacktivist look primed to make a bullish impact on the mainstream with their mutant blend of tech-metal barbarism and rapid fire grime. All this, of course, hinges on the delivery of the band's long awaited debut album, which we optimistically expect to arise sometime in 2015, when the band's already exciting career is sure to catapult to even greater heights, especially given the melodic strength and subtle tinkering of the blueprint in their latest single 'Deceive And Defy'. Let's also hope that their European jaunt with Enter Shikari extends to the UK leg of the tour, and we're sure to hearing a lot of Hacktivist in the not so distant future. [TB]
LISTEN TO:
Deceive And Defy [stream]
False Idols [stream]
Elevate [stream]
---
HEART OF A COWARD
FOR FANS OF:
I Killed The Prom Queen / While She Sleeps / Bury Tomorrow
Heart Of A Coward's thunderous stage show and metallic savagery has seen them a live favourite, completing UK treks supporting such titans as Machine Head and SikTh and really revealing the bands pedigree. The beginning of 2015 will see the Milton Keynes five-piece take a break from the road to complete work on album number three, which is sure to be another lesson in ultra-modern brutality, before firing up the touring schedule again in the Spring, just in time for festival season it would seem. [TB]
LISTEN TO:
Distance [stream]
Deadweight [stream]
Psychophant [stream]
---
HUNDREDTH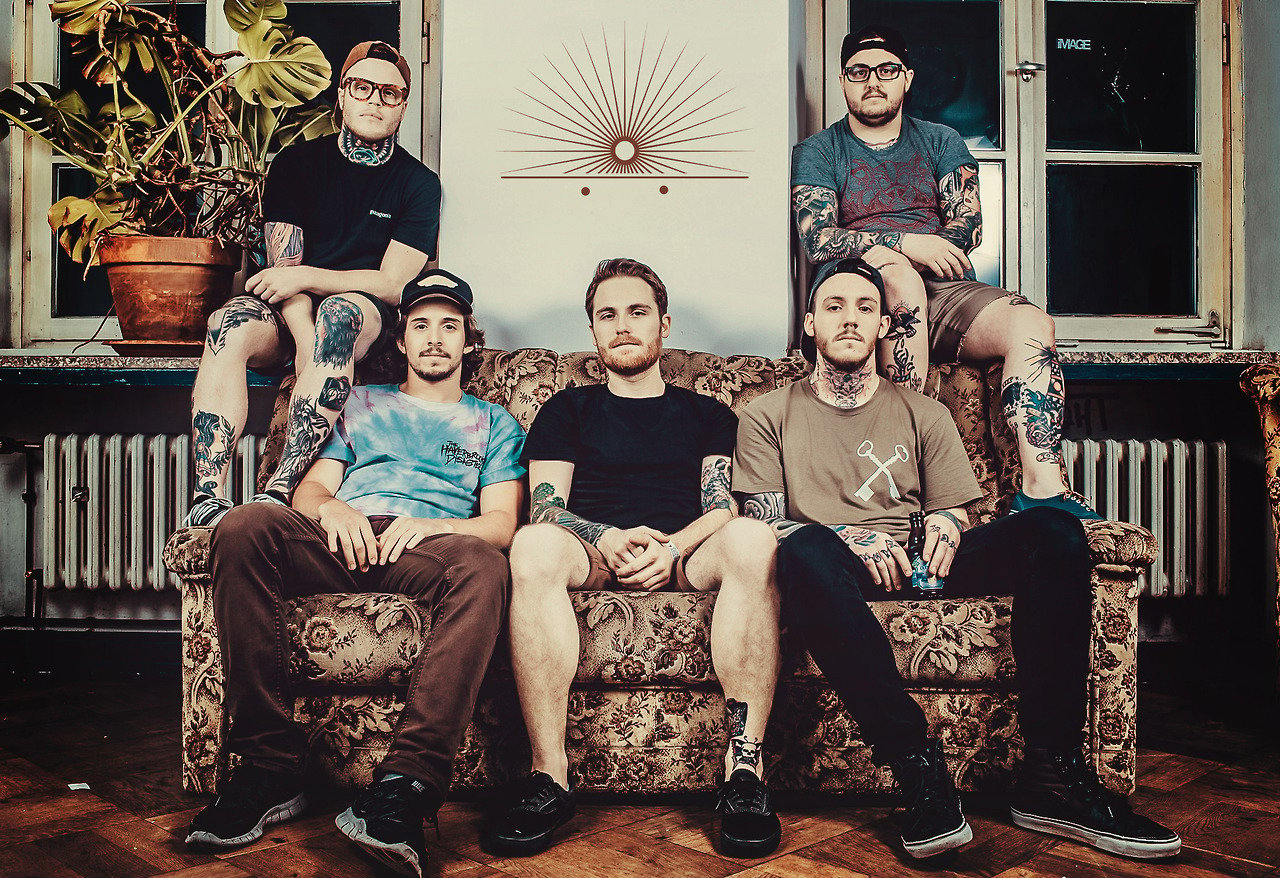 FOR FANS OF:
Stick To Your Guns / Parkway Drive / Counterparts
Though never really garnering the same level of success as their peers such as Stick To Your Guns and Parkway Drive, there's no denying that Hundredth are a staple favourite within the passionate metalcore scene. With a signing to Hopeless Records recently coming to light, through which the band re-released their formidable back catalogue, it would seem that album number three due out later this year could indeed be their well-deserved breakthrough. [ZR]
LISTEN TO:
Shelter [stream]
Free Mind / Open Spirit [stream]
Desolate [stream]
---
THE HYPE THEORY
FOR FANS OF:
Tonight Alive / PVRIS / The Pretty Reckless
Finishing off 2014 with a tour of the UK supporting Patent Pending, The Hype Theory have wasted no time trying to make 2015 the year that sees them hit the big time. They're already joining Glamour Of The Kill on their headline tour of the UK in February/March, and have put the finishing touches to their next full-length release.
The next release from The Hype Theory is set to drop in spring of the new year, which the band themselves have described as edgier and rockier than their previous work. It has also been produced by You Me At Six guitarist Max Helyer, which will hopefully help the Essex quintet recreate some of success that YMAS have achieved. If The Hype Theory keep up the high standard they achieved on 'Captives' and EP 'Hunted', 2015 could very well be their year. [JBa]
LISTEN TO:
Gone [stream]
Reverie [stream]
If You're Going Down (I'm Going With You) [stream]
---
LAMB OF GOD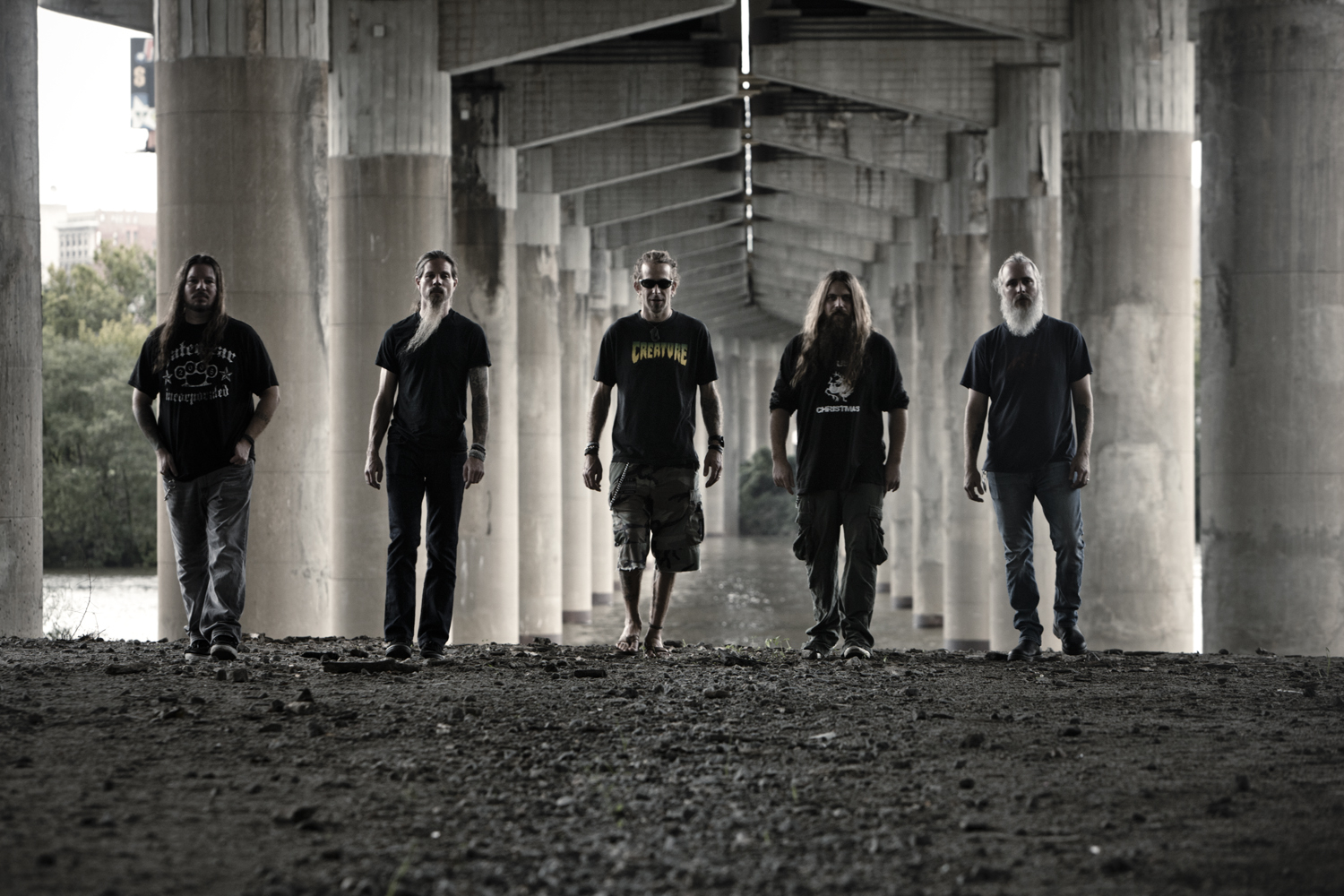 FOR FANS OF:
Pantera / Slayer / DevilDriver
The kings of modern metal shall return from the darkness with the first album since singer Randy Blythe was arrested in the Czech Republic and went through a legal battle to clear his name of manslaughter. Blythe has revealed that this album will feature lyrics written in prison. Lamb Of God aren't the lightest band in the world, but this album is probably gonna feature some dark shit.
After 2012's phenomenal 'Resolution' and all of the legal trouble, it's anyone's guess what direction the album will go in. One thing is for sure, Lamb Of God are going to be welcomed back into the metal world with open arms and this release is going to be one of the most exciting of 2015. [JRK]
LISTEN TO:
Desolation [stream]
Ghost Walking [stream]
Vigil [stream]
---
LIFERUINER
FOR FANS OF:
Counterparts / Stick To Your Guns / Hundredth
Liferuiner have been flying the flag for Canadian hardcore for little over a decade now in various forms. Though they began life as a hardcore band as ignorant as they come, they've since progressed to a more melodic approach found on their latest record, 2013's 'Future Revisionists'.
Towards the end of August, it was reported that the band are working on a new album, titled 'Nomads', which is set to be released through InVogue Records in 2015. If 'Future Revisionists' is anything to go by, their new record should put them way ahead of their peers. [JBo]
LISTEN TO:
Waivered Lives [stream]
Fissure [stream]
If Being Fake Was An Olympic Sport [stream]
---
LIMP BIZKIT
FOR FANS OF:
Korn / Papa Roach / Slipknot
Limp Bizkit might seem an odd choice as a band to look out for in 2015, yet advances in the band this year have shown not only that Fred Durst and co. are still the best party band to have at a festival, but that they're having more fun than ever doing it. An "intimate" tour in February and sets all over the European circuit in Summer has whet appetites for the most exciting Limp Bizkit album in over a decade.
'Stampede Of The Disco Elephants' is due for release in Spring 2015 and is the band's first album to be released on Lil Wayne's record label, Cash Money Records. It's difficult to predict what the collaboration between the rapper and the band will produce, but if 2013's 'Ready To Go' is what we have to hope for, then it's going to be huge. [MH]
LISTEN TO:
Ready To Go [stream]
Break Stuff [stream]
My Way [stream]
---
LONELY THE BRAVE
FOR FANS OF:
Biffy Clyro / Twin Atlantic / Royal Blood
2014 has been a very good year for Cambridge quintet Lonely The Brave, but 2015 is going to be even better. Following a string of successful festival slots, several UK tours, and the release of a phenomenal, critically acclaimed debut album, Lonely The Brave are spending the first quarter of the year on yet another UK and European headline tour. No doubt they'll appear at more festivals, only higher up the bill, on a bigger stage and with an even more spectacular show. If you've not checked them out, do so, because these guys are going to be huge. [AR]
LISTEN TO:
Trick Of The Light [stream]
Backroads [stream]
Victory Line [stream]
---
MARILYN MANSON
FOR FANS OF:
Nine Inch Nails / Rammstein / Rob Zombie
Marilyn Manson needs no introduction. During the 90s and the early 00s, it was a rare occurrence to see the name without it being followed by the word "controversy" shortly after. Some may say that after 2000's 'Holy Wood (In The Shadow Of The Valley Of Death)', the self-procliamed God of Fuck's career spiraled due to the release of three or four fairly tame and unforgettable albums.
The new year sees Manson dropping 'The Pale Emperor', his ninth album to date, released on his own label, Hell, etc. Following an unfortunate recent leak of the album, 'The Pale Emperor' has been hailed by some as a true return to form, and the "best thing since 'Holy Wood'". Wait until January 19th and you can make your mind up then. [JBo]
LISTEN TO:
Irresponsible Hate Anthem [stream]
I Want To Kill You Like They Do In The Movies [stream]
Great Big White World [stream]
---
NAPALM DEATH
FOR FANS OF:
Brutal Truth / Nasum / Carcass
Undeniably one of the most vital purveyors of British steel, extreme metal veterans Napalm Death's refusal to stagnate has seen a thirty three year and counting career of consistently putting younger acts in the shade. Poised to unleash their fifteenth full-length record 'Apex Predator – Easy Meat' next month via Century Media Records, declarations of it being "more expansive, more unsettlingly discordant than ever, and importantly, still extremely rampant at excessive speed" promise a traditionally terrifying piece of work. No UK touring plans have been unveiled as of yet, although with an LP to support, the band's custom of relentless time on the road looks a nailed on certainty. [TB]
LISTEN TO:
The Wolf I Feed [stream]
Cesspits [stream]
Analysis Paralysis [stream]
---
NECK DEEP
FOR FANS OF:
The Story So Far / ROAM / Four Year Strong
2014 was a huge year for Wrexham's Neck Deep. The release of their debut album 'Wishful Thinking' catapulted them into stardom, but they surely couldn't have imagined they'd be as popular as they've become. Early 2015 will see a full UK tour with dates already sold out, to be followed later in the year by a new album if the rumours are true. [MGS]
LISTEN TO:
Crushing Grief (No Remedy) [stream]
Losing Teeth [stream]
Growing Pains [stream]
---
PALM READER
FOR FANS OF:
Bastions / Dead Harts / Feed The Rhino
Treating us to brand new track 'I Watch The Fire Chase My Tongue' in late November, all swivel-eyed technicality and searing aggression, anticipation for Palm Reader's sophomore album 'Beside The Ones We Love' is sky rocketing, despite the lack of a concrete release date. The band's live reputation is also swelling daily, especially given a recent support run with US nutters Protest The Hero, and you can be sure that Palm Reader will be a mainstay on the touring/festival circuit in 2015. With British hardcore in such rude health currently, you would be a fool to bet against Palm Reader topping the pile next year. [TB]
LISTEN TO:
I Watch The Fire Chase My Tongue [stream]
Noble Host [stream]
Spineless [stream]
---
PAPA ROACH
FOR FANS OF:
Three Days Grace / Skillet / Breaking Benjamin
Without fail, Papa Roach release one album every three years, which surely means we're due another slice of Californian hard rock. To promote the release, they'll be gracing the UK shores yet again in March, as well as doing a handful of European dates and festival slots. You would think after so many years the novelty of Papa Roach would have worn off, but they still keep making enjoyable music and pulling off surprisingly entertaining shows. Be sure to look out for one of the more consistent bands of the Millennium era, and enjoy a welcome blast from the past. [AR]
LISTEN TO:
Last Resort [stream]
Scars [stream]
Face Everything And Rise [stream]
---
PERIPHERY
FOR FANS OF:
TesseracT / Monuments / Intervals
All systems are go for this technically talented bunch from Washington D.C. With album number two out in 2012 and the experimental masterpiece of their EP 'Clear' out last year, djent favourites Periphery seem to have definitely got into the songwriting zone.
2015 will see the band release a double album set, comprised of 'Juggernaut: Alpha' and 'Juggernaut: Omega'. 17 songs worth of djent-laden prog metal from these guys is no bad thing, and if it's produced with their usual fervour and instrumental prowess, then it may be one (or two) of the year's hottest metal records. [BH]
LISTEN TO:
Icarus Lives! [stream]
The Summer Jam [stream]
22 Faces [stream]
---
PIERCE THE VEIL
FOR FANS OF:
Sleeping With Sirens / All Time Low / Mayday Parade
Reeling in legions of fans off the back of third LP 'Collide With The Sky' and with plans for a world tour with their well-established pals in Sleeping With Sirens at the beginning of the year, it seems that the band could well literally collide and break through the sky come the release of their yet-to-be-titled fourth full-length in 2015. With a knack for writing sharp as hell hooks aside some heartstring tugging lyrics, don't be surprised to see Pierce The Veil as one of the most talked about acts of the year. [ZR]
LISTEN TO:
Bulls In The Bronx [stream]
King For A Day [stream]
Caraphernelia [stream]
---
PVRIS
FOR FANS OF:
Slaves / Sleepwave / Crystalyne
2015 is set to be a huge year for female-fronted PVRIS as they play their first ever UK shows. The trio's unique blend or electronic rock and pop turned heads when they released 'White Noise' on Rise Records last November to critical acclaim. Front woman Lynn Gunn leads the band with soaring vocals over the darker tone of the music. When they finally hit these shores in April to open for Lower than Atlantis on tour and slot in their own headline show in London, PVRIS will the band that everyone is talking about. [RH]
LISTEN TO:
My House [stream]
St. Patrick [stream]
White Noise [stream]
---
ROLO TOMASSI
FOR FANS OF:
iwrestledabearonce / The Chariot / Marmozets
Throughout most of 2014, Rolo Tomassi have been laying dormant like Mt. Vesuvius, but come 2015 they shall erupt once more with their highly anticipated new album and a headline tour to go along with it. Though still in the recording phases, album number four should be out sometime in the summer, just in time for the festival circuit. Keep your ears open and your eyes peeled, as these guys certainly like to spring releases on you. [AR]
LISTEN TO:
Party Wounds [stream]
Ex Luna Scientia [stream]
Lead Me To The Sun [stream]
---
SLEEPING WITH SIRENS
FOR FANS OF:
Pierce The Veil / Memphis May Fire / All Time Low
The other half of the world tour co-headliners, Florida's Sleeping With Sirens carry as much world dominance popularity and potential as their friends in Pierce The Veil. Despite a slight change of sound and direction with their last LP, 'Feel', the band's move from Rise Records to Epitaph towards the tail-end of 2014 could well see the melodic troupe returning to a sound similar to that of their earlier days. [ZR]
LISTEN TO:
Kick Me [stream]
Alone [stream]
If You Can't Hang… [stream]
---
SLIPKNOT
FOR FANS OF:
Korn / Machine Head / Limp Bizkit
Here we are again. It feels like December '08, when Slipknot set upon their first arena tour of the UK followed by their first headline set at Download Festival in 2009. This time, however, their arena tour sold out in a matter of hours and is a month later in January. This year will just further stamp Slipknot's authority over the rock/metal industry; headlining Download for a third time in six years along with a number festivals over the continent. Don't miss out on the Prepare For Hell tour, kicking off in Dublin on January 14th. [TG]
LISTEN TO:
The Devil In I [stream]
Wait & Bleed [stream]
Duality [stream]
---
SYLOSIS
FOR FANS OF:
Heart Of A Coward / Bleed From Within / Malefice
With the release of their fourth full-length LP 'Dormant Heart' set for January 12th, 2015 looks to be a hectic one for the Reading based metal heroes. Excitement for the record is sky high, with not only frontman Josh Middleton proclaiming "It's the most pissed-off, aggressive and intense album we've done, yet it still retains the epic, progressive and melodic side we're also known for… we've made our darkest album to date", but the debut performance from new drummer Ali Richardson (also of Bleed From Within) making this perhaps the most anticipated material of the band's career. With a slot confirmed already for France's Hellfest, we're bound to see rather a lot of Sylosis this summer. [TB]
LISTEN TO:
Mercy [stream]
Leech [stream]
Fear The World [stream]
---
SYSTEM OF A DOWN
FOR FANS OF:
Korn / Slipknot / Rammstein
It's been a while since System Of A Down made it onto the 'Who to look out for' list. Well, there may be reason to now. In late November, the metal pioneers announced the 'Wake Up The Souls' World Tour to commemorate the 100 year anniversary of the Armenian genocide. With only one already sold out UK date and no European festival stops announced, it's admittedly not ideal, but a one-off UK show is better than none at all.
Could this mean a new SOAD album on the horizon, though? It's sceptical. Frontman Serj Tankian has claimed "the album cycle takes three years", even though he has churned out five solo albums in the last seven. If you want a new SOAD album, you may still be waiting for a long, long time my friend. So, in the mean time, have a listen to some of the band's classics instead. [AR]
LISTEN TO:
Chop Suey! [stream]
Sugar [stream]
B.Y.O.B. [stream]
---
TURBOWOLF
FOR FANS OF:
Royal Blood / Black Moth / Pulled Apart By Horses
Bristol psychedelic stoner rockers Turbowolf have been touring the UK club circuit for six years now, but 2014 proved to be the breakthrough year they deserved with BBC Radio 1 airplay for 'Rabbits Foot' and a huge tour supporting mammoth newcomers Royal Blood. Big single 'Solid Gold' was the first new material released since their self-titled debut album in 2011 and, combined with their packed December headline tour, has given us a real teaser into the future of the band.
Their European support slot for Death From Above 1979 in February may be the last opportunity to witness Turbowolf before they truly explode on April 6th with the release of their second album, 'Two Hands' and immediate headline tour that follows. With the backing of both Royal Blood and BBC Radio 1, 2015 could prove to be even bigger than 2014 for this band. [MH]
LISTEN TO:
Rabbits Foot [stream]
Solid Gold [stream]
Let's Die [stream]
---
THE USED
FOR FANS OF:
My Chemical Romance / Taking Back Sunday / From First To Last
The Used released their sixth album in 2014, and will be following it up with a UK tour in 2015. With Bert McCracken leading the charge with his fascinating stage presence, this tour will be one not to miss. Grab a ticket for a shred under £20, a bargain in this day and age. Playing some of the old favourites along with some cracking songs off of the new album, 'Imaginary Enemy'. the band will be kicking off the party in Southampton on February 5th. [TG]
LISTEN TO:
Cry [stream]
The Taste Of Ink [stream]
Take It Away [stream]
---
VEIL OF MAYA
FOR FANS OF:
Born Of Osiris / Within The Ruins / After The Burial
The departure of a lead singer is always a pivotal moment in a band's career, not least if they've been with the band nearly for the entirety of their existence. Brandon Butler's toddled off from Veil Of Maya now and after lengthy auditions, the new frontman is Lukas Magyar. New song, 'Phoenix' is courting controversy as expected, with more to follow in the form of a new release shortly. [MGS]
LISTEN TO:
Phoenix [stream]
Subject Zero [stream]
Unbreakable [stream]
---
WE ARE THE OCEAN
FOR FANS OF:
You Me At Six / Deaf Havana / Young Guns
Things have been relatively quiet on the We Are The Ocean front. With their last record 'Maybe Today, Maybe Tomorrow' being released back in 2012, the band are long overdue something to keep their fans going. Thankfully, 2015 is the year that WATO return to the music scene, with new album 'ARK' being released on March 16thh and the title-track getting radio plays and being well received by the fans.
Not long after the album release, WATO take off on a headline tour across Europe with support coming from Lonely The Brave, before they carry on touring the UK in support of Lower Than Atlantis. All of this gives the boys plenty of opportunity to showcase their new material and really come back to their fans strong. If they pull this off, then 2015 could see them return to the heights of success they were enjoying a few years ago. [JBa]
LISTEN TO:
ARK [stream]
The Road [stream]
Machine [stream]
---
WHILE SHE SLEEPS
FOR FANS OF:
Silent Screams / Climates / Dead Harts
After what seems like an age away from the spotlight (frontman Loz Taylor's need for throat surgery being a particular obstacle), While She Sleeps have quickly re-established their future legend status with two scintilating new singles, 'Four Walls' and 'New World Torture'. With these muscular morsels re-igniting excitement for the Sheffield quintet's pulsating modern violence, sophomore LP 'Brainwashed' will drop in March, with a hugely exciting co-headline UK run with Cancer Bats following on in April and the possibility of summer festival appearances on these shores looking highly likely. WSS look set to take on 2015 with gusto. [TB]
LISTEN TO:
Four Walls [stream]
New World Torture [stream]
Death Toll [stream]
---
THE XCERTS
FOR FANS OF:
Biffy Clyro / Twin Atlantic / Brand New
Probably one of the best Scottish bands to emerge in the past few years since the mighty Biffy Clyro, The Xcerts are on their way to the top of the world. Back in November, the band released their third record 'There Is Only You', which saw wide critical acclaim from all review outlets, including this one. The fuzz-pop trio toured with their Scottish contemporaries Twin Atlantic and on their own headline shows, next year will see a couple of dates in London and Kingston-upon-Thames. [EM]
LISTEN TO:
Shaking In The Water [stream]
Slackerpop [stream]
Live Like This [stream]
---
YASHIN
FOR FANS OF:
The Blackout / We Are The Ocean / Mallory Knox
Despite expectation of a new album release at some point in 2014 alongside their latest track 'D.E.A.D.', five parts Scottish and one part American outfit Yashin could finally drop album number three for us in 2015. It seems like almost forever since the band bestowed the fan-funded 'We Created A Monster' upon us, and with a dedicated fan following forever climbing, the band's next release could see some real success fall upon the band's feet. [ZR]
LISTEN TO:
D.E.A.D. [stream]
Runaway Train [stream]
New Year Or New York [stream]
---
YEARBOOK
FOR FANS OF:
Reuben / Moose Blood / Don Broco
Yearbook have only been around for a short time, but the pop-punk four piece have been gaining a substantial amount of fans over the past year. They released their superb second EP 'Old Bones' and toured with Lower Than Atlantis as support. 2015 will be an interesting one for the Hampshire boys, as they have been updating fans about writing and recording their first full-length LP through their numerous social media outlets. There's no set date or title for the record, but when it drops, it will be one of the most talked about albums of the year. [EM]
LISTEN TO:
Classic Literature [stream]
We Are Strangers [stream]
Visionary [stream]
---
YOUNG GUNS
FOR FANS OF:
Deaf Havana / Mallory Knox / Kids In Glass Houses
After announcing their signing to Virgin EMI then hiding away to write and record their third alum (the follow-up to 2012's 'Bones') for most of the past year, 2015 should be the year Young Guns return to take Britain by storm. Five years since releasing their debut album, the five-piece's sound has evolved from being slightly heavier to a more danceable tone. However, since releasing anthemic single 'I Want Out' and debuting two other tracks during performances at Reading/Leeds Festivals, we haven't heard any more music from the album or any word of a title, release date or tour. [RH]
LISTEN TO:
I Want Out [stream]
Bones [stream]
Towers (On My Way) [stream]
---
Written by Ben Hammond [BH]. Jon Barlow [JBa], Mike Heath [MH], Tony Bliss [TB], Orla Conway [OC], Calvin Robinson [CR], Jack Richard King [JRK], Ewan McDonald [EM], Zach Redrup [ZR], Tom Griffiths [TG], Jack Boaden [JBo], Andy Roberts [AR], Rhys Hawke [RH], and MG Savage [MGS] .