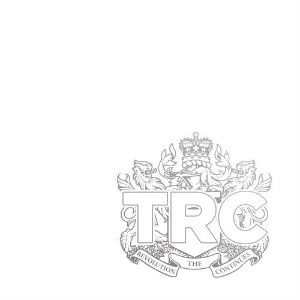 Release Date: October 23rd, 2012
Label: No Sleep Records
Website: None available
Facebook: www.facebook.com/trchardcore
Twitter: www.twitter.com/trcofficial
Rating:


Self-confessed cocky Croydon based outfit TRC (or, The Revolution Continues) are proud to represent the UK hardcore scene and use their music to share an insight into their work ethic, view point and London lifestyle via thrash riffs and grime/hardcore vocals. The band return with 'The Story So Far' EP; a remastered version of their debut self-titled EP, plus two brand new singles: '#TEAMUK' and 'Heartless'.
The new tracks have been circling the internet and selected TV stations over the last few months, gaining the band some controversy over lyrics and particularly name dropping of notoriously unpopular artists within the seemingly narrow minded hardcore fan scene.
'#TEAMUK' refers to the use of Twitter, a social media site regularly used by the band to promote their music, including vocalist Chris Robson's amusing infamous video blogs. Endorsing the recent rise of British music, Robson name checks artists such as Dappy and Dizzee Rascal, followed by the line "Don't laugh, that's fantastic", triggering a backlash of some fans questioning the intentions of the band. But, TRC respond to the haters with their motto: Hard work over hard music. Regardless of the genre, UK artists with a strong work ethic deserve to the reach the top of their field. Whether you agree with their view, TRC proudly stand by their lyrics and have created a class melodic track, combining the energy of the two frontmen perfectly with killer riffs to perfectly compliment the harder songs from their EP.
Old friend Nathan Rowler of Prowler returns to offer his vocal talent on 'Heartless', penned by Stu Gili-Ross of Gallows and Spycatcher fame, as well as being TRC's manager. Originally released alongside an elongated video teasing a classic TRC video blog, the song allows the band to fall back into old territory with short fast songs, perfect for circle pits and "smashing it".
The remastered section welcomes back fan favourites 'Bastard' and 'Cocky Is Back', with strong breakdowns alongside the perfect juxtaposition of Robson and Carol's dual vocals. Closing the EP is the familiar sound of 'London's Greatest Love Story', an epic tale of so called 'love' with tempo changes and a dramatic finish sitting on the shelf as one of the TRC's finest tracks.
'The Story So Far' is simply a reminder of the brilliance of TRC with an exciting sample of what will be coming next year when their second full-length drops. Expect TRC to be smashing it all 2013.
Written by Michael Heath