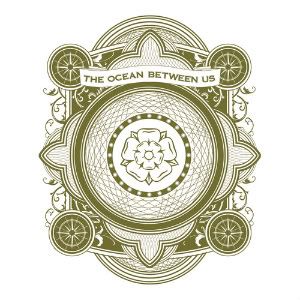 Release Date: January 30th, 2011
Label: A Wolf At Your Door Records
Website: None available
MySpace: www.myspace.com/tobuuk
Rating:

Hailing from the Northern regions of England, in the country landscapes of Yorkshire comes new young hopefuls The Ocean Between Us, and their debut eponymous EP is the release that either sends them forward in the overcrowded post-hardcore scene they've chosen to be a part of, or send them in the tides of many diluted and washed-up wannabes.
Though admittedly there's very little on display here that hints at any originality and separation from the hundreds of other acts going about the same thing, The Ocean Between Us have a slight essence of slotting somewhere into the huge shuffle. EP opener 'Nice One Kid, You Just Brought A Knife To A Gun Fight' boasts the generic 'alternative' and long song title, and features what's easily the worst lyric line of the whole release; "Stay behind my back / You make me look like a fucking cunt", but regardless the fun youthful nature of gang chats "duh, duh-duh-duh" makes up for it. The We Are The Ocean-like 'And Our Names Were Written In Water' keeps the unoriginal vibe going, but if pulled off well and persistently fun, generic isn't always bad. 'What Do You Stand For?' also displays and empowers what could set them aside from their competing peers and maintain their heads above water; interesting and at times captivating guitar work by axe-wielding duo Joel Mercer and Billy Gaskell.
If you're looking for innovative artistry then The Ocean Between Us are probably "just another scene band to you", but if you're more than up for fun, well-played generic post-hardcore then these are definitely ones to keep an eye on. They could well be up there with the likes of We Are The Ocean by the end of 2011.
Written by Zach Redrup