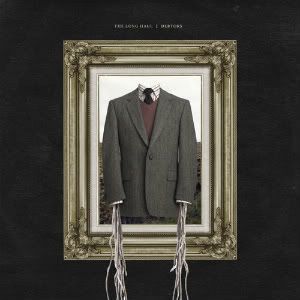 Release Date: February 3rd, 2012
Label: Tangled Talk
Website: None available
Facebook: www.facebook.com/thelonghauluk
Twitter: www.twitter.com/thelonghauluk
Rating:

Having heard exciting things about The Long Haul from friends and music enthusiasts alike, it was only natural to be rife with anticipation to be asked to review their forthcoming release, 'Debtors'. The aforementioned record is due for release via Tangled Talk, and after hearing said EP, things can only progress for the Southampton quartet.
With an almost jazz-like introductory track entitled 'Lenders' setting an eerie zephyr for the listener, the EP tears balls-out into 'Holes In The Ground, Bliss In The Skies', riddled with a fast-pace and thundering percussive section and fantastically interesting guitar lines that proves its ability to keep you on tenterhooks right up until the conclusion of this two minute track. Immediately from this song alone, the listener can make positive comparisons to British hardcore bands such as Bastions, Goodtime Boys and metal/hardcore crossover Brotherhood Of The Lake, bands that prove that hardcore can be done extremely well without being driven by dancing and quadruple extra-large tees.
It's safe to say that the fact that having not been tempted to skip over tracks to find something 'more interesting' proves that The Long Haul have written and recorded a very strong and addictive record. If there was such thing as a 'stand-out track' on any record without being unfair to the other tracks, 'Blank Canvas' would be it. Starting slow, guitar slides and single notes welcome the jungle drums and the harsh and passionate vocals of Harry Fanshawe. This track continues building up into an almost rapturous mid-section, before dying down and building back up yet again to close on what would be deemed as a rather 'alternative riff'.
The structures of The Long Haul's tracks are refreshing, something that hardcore as a genre is often lacking in. The Long Haul maintain the attention of the listener by not conforming to the common protocol that the majority of bands who run in similar circles to them.
If you're a fan of bands such as Kerouac, Veils and Bastions then be sure not to miss The Long Haul when they stop by a town near you.
Written by Luke Davis