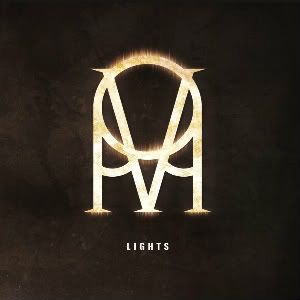 Release Date: November 21st, 2011
Label: Unsigned
Website: None available
Facebook: www.facebook.com/ourpeopleversusyours
Twitter: www.twitter.com/opvy
Rating:


MELODIC HARDCORE! It's like Killswitch Engage on crack. Each band does it a little differently, so I'll try and describe Our People Versus Yours' sound as best as I can. It's like In Flames and Architects had a baby, and then gave it to The Dillinger Escape Plan to raise and neglect it, leading it to grow into an angry little bundle, presented well in their new EP, 'Lights'.
You can't help but fall in love with this EP. 'Lights' is four vicious songs, well written and executed perfectly. They have a touch of technicality to their sound, but not too much so that you can't get into the rhythm. Take 'I've Had Better Days' it does sound very Architects-ish, but it adds a technical element to it that just makes the sound better without making it overly complex.
It seems that time just flies by as you listen to it, and before you know it you are at the end of the EP and are greeted with 'In Unity'. Fuck me, this song is good. Sounding similar to that of something by August Burns Red, it's one of the softer tracks on the EP, but it is by far one of the best. Joe Miles' vocals are simply outstanding, both powerful and melodic.
As soon as opener 'Lights' kicks in with its complex riff, you will be hooked. 2012 is going to be their year for sure. Having already toured with the greats like Four Year Strong and The Dillinger Escape Plan, they should be ready to go forth and do an epic headline tour. And, if the raw energy presented on this EP can be transferred to a live show, then these guys are going to be huge. If there's one thing you do before 2012 comes and kills us all, then that is to listen to these guys.
Written by Andy Roberts