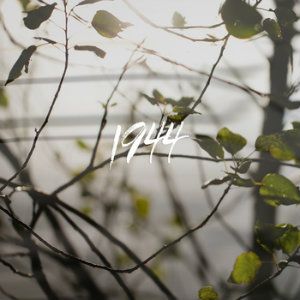 Release Date: July 31st, 2012
Label: Unsigned
Website: None available
Facebook: www.facebook.com/olympianhc
Twitter: None available
Rating:


Olympian have released their new EP, the curiously titled '1944', for free. These five lads from South West England play a brand of hardcore that falls nicely into the category 'melodic' and it's a good solid effort. Unfortunately, when playing this type of hardcore, there are mighty comparisons to draw and More Than Life set a massively high benchmark in the sound with 'Love Let Me Go', so everything that comes after must go through that comparison.
This isn't a put down towards Olympian, as '1944' is a very good three track EP; the melodic hardcore sound has been captured very nicely. Usually, vocalists in this style of hardcore become very boring very quickly, but Phil Haines does a good job in keeping his voice at a level that isn't grating or forgettable.
It's usually very hard to get the measure of a band from just three tracks, but Olympian put a lot of themselves into this EP and you come away having a good feeling of what these guys are all about.
Olympian certainly manage to stand aside from the majority of the bands trying to emulate the More Than Life sound, as this EP is interesting from start to finish. There are enough variations to the pace and sound to keep it fresh. The absence of guitars from the verse in 'The R.E.M. Cycle' which allows the bass and drums to take prescendence is a nice move, as when the guitars do eventually chime in they become more noticeable and relevant. This is just one example of the good song writing here.
Olympian are certainley a band worth checking out if you're a fan of the more melodic side of hardcore. A solid EP with promise of things to come. Good job boys.
Written by Josh Peett