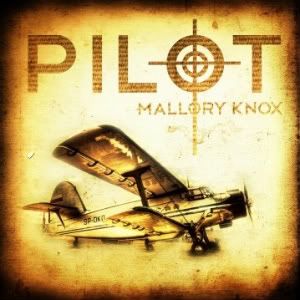 Release Date: July 4th, 2011
Label: A Wolf At Your Door Records
Website: None available
MySpace: www.myspace.com/malloryknoxuk
Rating:

A debut, whether it be in the smaller EP or larger album format is incredibly important, and sets face for how your future fan (or hate) base will perceive you for an awful long time, maybe throughout the entirety of your career. Good thing then that Mallory Knox hit the nail on the head with their first offering unto the world, 'Pilot', bringing their slab of rather tasteful pop-rock/soft post-hardcore into the picture with ideas and influences shooting in from all directions.
To define their sound to something a little more acknowledgable, Mallory Knox are much alike to Deaf Havana both old with the screaming and the new without, so essentially the missing link between the two. This couldn't be more true than in the track 'Resuscitate', where lead vocalist Mikey Chapman's strong vocals stray far away from the typical and at times irritatingly whiney faux-American style that comes with the genre, and bares strong resemblance to Deaf Havana frontman James Veck-Gilodi.
Closing track 'Q.O.D.' also shines bright on this short but strong release, adding a touch of epic into the Mallory Knox resume with its soft but ballsy opening and pre-chorus before developing onto something far more stable and to the point. The addition of female vocals dashed across the track only bring more of a commendable and beautiful aura to what is a greatly passionate ender.
At times, it does seem like the quartet aren't 100% sure what they're aiming for all the time with their songs, something that seems most notable in opener 'Oceans'. However, Mallory Knox for the most part have hit the ground running, and for such a young band they've got much time to improve and soar into the skies amongst their peers.
Written by Zach Redrup