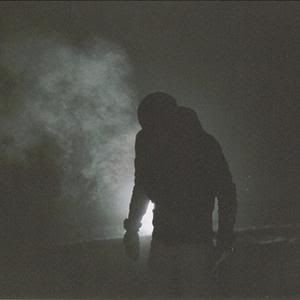 Release Date: February 9th, 2011
Label: Unsigned
Website: None available
MySpace: www.myspace.com/lowerdefintion
Rating:


Lower Definition's new EP 'The Infinite Et Cetera' is a release that, well, isn't different to anything else they've done. The clean vocals, harsh screaming, melodic guitars, odd time signatures and exceptional drumming that have been the mainstay of the band since their inception are all there, but this time around the band seem to have changed things a bit. Matt Geise's clean vocals are played around with more (he is given free reign to show his range), and because of this, it accentuates the overall sound of the band and alerts you to the first-class musicianship they have to offer.
Opener 'Cars' is an upbeat, pleasing song that sets the tone for the rest of the EP. Full of melodic guitars, clean vocals that range from the high to the low (Geise epitomising everything good about the song), harsh vocals that are a stark contrast to the clean vocals and well-kept drumming that stabilises the sound that, at times, can wander off and become laden down.
The best song on here is undoubtedly 'Drugs'. It's a post-hardcore song true to the genre and the lyrics are exceptionally strong: "Is this a dream or are the walls pulsating? / Is there more where you came from? / 'cause I would like more of your drug", and the way in which Geise sings the lyrics make them sound even stronger while listening. He is compassionate, fierce and accessible to the listener. The guitar work is top-class and the drums glue the sound together, allowing Geise to lead the way.
'Kobe Grip', the final track, sums up the whole sound of the EP. It's heavy yet soothing at times, melodic yet breakdowns surface from the placid sound, and the drums are consistent and fast-paced. Geise, once again, shows why he is such a revered frontman as he is the one thing that keeps the band together, and without his vocals they wouldn't be as good as they are. Simple as that. They are talented musicians, yes, but without a good vocalist in this style of music it's so easy to be forgotten.
Lower Definition have provided their fans with a taster of what's to come, and they're sure to be waiting eagerly for a full-length. Good, steady stuff.
Written by Rhys Milsom