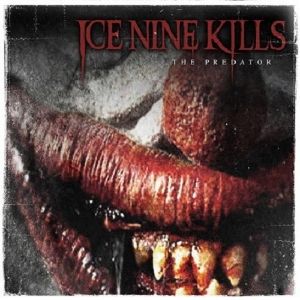 Release Date: January 15th, 2013
Label: Unsigned
Website: None available
Facebook: www.facebook.com/iceninekills
Twitter: www.twitter.com/iceninekills
Rating:


Ice Nine Kills, who cut ties with their former record label, funded 'The Predator' through an evidently successful Kickstarter campaign. Reaching as high as #9 in the Billboard's Heatseekers chart, 'The Predator' puts Ice Nine Kills in a very strong position, for their upcoming self-financed full-length.
The five song EP, of which one is a cover of Adele's 'Someone Like You', is a varied mixture of furious outbursts and borderline auto-tuned sounding vocals. 'The Coffin Is Moving' displays the sheer agro of the band, with a crunching introduction, which never lets off, even as it enters the chorus, of which the backing vocals pulse an air of mutiny through the piece.
A downbeat change in the EP comes from 'What I Never Learned In Study Hall'. This track brings with it a refreshing break, with its all round emotive piece. Although the vocal stance and feel of this song does detract from the overall mood of the EP, it does display a different side to Ice Nine Kills, which is a comforting show off their flexibility and willingness to experiment.
Aforementioned cover 'Someone Like You' heads off much in the style of the whiney 'Punk Goes Pop' record offerings, yet pulls back its deserved place on the EP upon deciding to get its act together. By neither trying to blow Adele fans out of the water with an over-played heavy metal song or by leaving it as a standalone song with no personalisation, Ice Nine Kills (sort of) do it justice. It's a listenable metal song with its set of unique touches.
'The Predator' is a solid EP although, bar a few little touches, it's very much a generic metal record. There are a lot of bands out there at the moment who could be very closely confused with Ice Nine Kills. It's the small details in the song, along with the very stand-out Adele cover, that give Ice Nine Kills their right to appraisal.
Written by Laurence Kellett