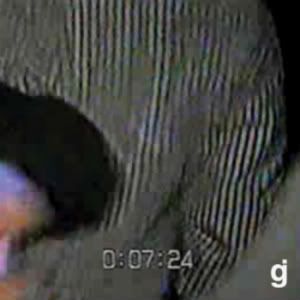 Release Date: January 1st, 2011
Label: Unsigned
Website: www.glassjaw.com
MySpace: www.myspace.com/glassjaw
Rating:


To most of their hugely dedicated fanbase, GlassJaw are more or less the dons of the post-hardcore scene. They started it all, and brought the passion and intensity that is all too often lost in the genre as we know it today. With a wait of just over 8 years of brand new material since second full-length 'Worship & Tribute', the New York 4-piece are finally back with something new and fresh: 'Our Color Green (The Singles)'.
Now admittedly, some of the 5 tracks featured on this short release aren't exactly new. 'You Think You're (John Fucking Lennon)' has been around since at least 2008, 'Stars' is a reworking of a track from their 1997 debut EP 'Kiss Kiss Bang Bang', and the other tracks were sold in the few months before this release as limited 7″ vinyls and free digital downloads.
With this in mind, many would question the point in even purchasing this release, especially with all tracks being available for free legally. That's a fair point, and though the tracks featured on this EP don't revive the genuine pissed-off nature of 'Everything You Ever Wanted To Know About Silence', it's a great relief and pleasure to see that the band are finally back and bringing out some fresh material. 'All Good Junkies Go To Heaven' opens with some intricate tapping from Justin Beck, a show that Daryl's vocals are as encaptivating as before in 'Jesus Glue', and they can produce both beautiful and bludgeoning material with 'Natural Born Farmer' and 'You Think You're (John Fucking Lennon)'.
The slight rough edge of the recording quality doesn't really add much effect to the recordings, and if anything just leaves behind the thought that Justin Beck should back off from the production table and stick to his guitar. The main point is GlassJaw are finally back, and it's good to have some life and talent back in a recently suffocating scene. Prepare for the full-length to follow.
Written by Zach Redrup