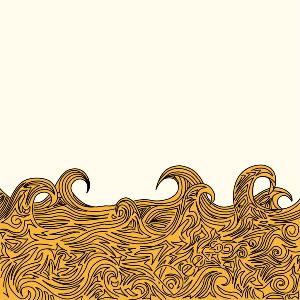 Release Date: November 28th, 2011
Label: Sounds Unique Entertainment
Website: www.wearedeers.co.uk
Facebook: www.facebook.com/wearedeers
Twitter: www.twitter.com/wearedeers
Rating:

Yet again, Deers are retaining their reputation as one of the most hardworking up-and-coming bands the UK has to offer with the release of another EP here – the third instalment of what will be a four EP set – and their contradictory energetic melancholy rock seems to be making waves across the country.
Much like the previous encounter of Deers, on offer are some very powerful vocals from Nikki Rafis, Brad Smith and Ben Everington, which have both the ability to inspire energy, and the ability to mellow. But, this is only one of the techniques of this very talented band which appear to be fitting into somewhat of a unique trademark sound. Tempo shifts and transitions in dynamics are, yet again, here in abundance, and none more so than in stand-out song 'Fires', a beautiful melodic song with some inspiring lyrics that has a slightly Futures-esque sound to it. Along very similar lines to 'EP2' (the red edition), we are brought back down with the calming 'Building Blocks', which is about as atmospheric as you can get without actually being in front of a stage.
The shock from this EP, is the 'MTS (Remix)' track closing the release, with a slightly electro feeling intro, and some nice subtle reverb behind the harmonious vocals. We are then subject to a mellow, but still very low and loud bass line, almost unheard of in this "type" of music, and showing yet again a completely new side to the versatile Norwich rockers.
This EP, although only four tracks long, is a whopping twenty minutes of beautifully written alternative folk rock. Although that may not be the best genre to describe this wonderfully diverse band, it's about as close as you can come to categorising such a unique outfit, and this EP is just another stepping stone for Deers, a band who are very keen on showing everyone absolutely everything they have in their arsenal.
Written by Gary Cassidy