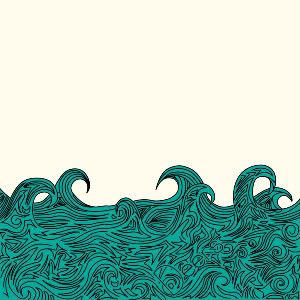 Release Date: April 8th, 2011
Label: Unsigned
Website: www.wearedeers.co.uk
MySpace: www.myspace.com/wearedeers
Rating:

Encapsulating the brooding, progressive sounds of a band like Minus The Bear and delivering with equalled sincerity is no small feat, but Deers command notice on their self-produced, breakout EP for honing their mature sounds in less than a year. Hailing from Norfolk, the quintet formed in the late summer of 2010 when the three founding members settled on a name; "Deers (the band) have no specific stag: we all unite and contribute equally.'" The band is indeed without a frontman or 'stag' as such, preferable to a three-guitarist balance, which creates a halcyon mix for their progressive sounds littered with barbed hooks.
Tracks 'MTS' and 'I'm Sorry' had previously been worked on before the full line-up, which is more than apparent when listening to the EP. The dual-pronged vocals between Nicky Rafis and Brad Smith are delivered with perfect ease and affinity on 'MTS', showing some experience in the substructure of harmonies they've created to lull over all that building guitar work.
'Dolphins' from the offset is a more edgy track, but swells to a greater eventuality when the guitars crash around juxtaposed harmonies and fought out vocals. In 'Moment Of Weakness', the instrumentals expand and contract like an undulating beast. What begins with a chilled out vibe with verses of observation reaches a crunchy, searing climax of guitars, but the vocals beg for more angst and tension for such an ominous tone.
'I'm Sorry' is a red herring in the mix of tracks, seemingly ending on an upbeat, light architecture of chords it progresses to lend from the dynamics of bands like Thrice finishing on a much greater impact. Lines like "Shall we re-paint the walls red / Reset my feelings for you / We'll make it all feel new'" exemplify a sincerity of emotion that resounds early Biffy Clyro, altogether creating a massive presence that begs to see these guys live. Drawing on such an epic mix of influences, it's clear Deers are creating music that they'd like to hear, self-assurance of this kind is exciting to see in a new band.
"I'd like to think we make music with elements of beauty and ferocity, just like a deer's temperament". Such ferocity has them looking to release three further EPs and gig the UK this coming year, their true capability however can only be confirmed when Deers play a deserved venue.
(You can hear and/or download this EP from the band's SoundCloud profile)
Written by Heather O'Donnell