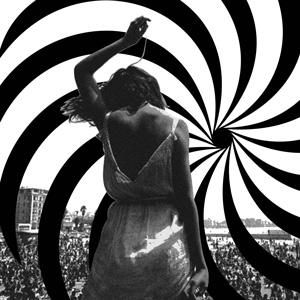 Release Date: February 28th, 2011
Label: Monotwin Records
Website: None available
MySpace: www.myspace.com/deadwaxband
Rating:

London based Deadwax seem intent on bringing the relatively forgotten corpse of the early 00s garage rock scene kicking and screaming into the new decade. Sounding like a mix of Black Rebel Motorcycle Club, Oasis and relatively short-lived, profile wise at any rate, Leeds band The Music (remember them?)
What transpires is a pretty decent, if not entirely original, collection of inoffensive indie-rock-n-roll tunesmithery. The production on the EP is quite impressive, giving a solid, thudding bass tone to the songs on offer.
First song 'Indigo' struts along on a fuzz-laden bass riff, backing up Oasis-like vocals. It's the aural equivalent of a cock-sure, 90s Brit-pop listening kid walking down the street as if he's just been pronounced "King of the world". It's a pretty catchy song as it happens, and if they had been around seven years earlier would probably be bothering daytime Radio One playlists.
The second song on offer, 'Shoot You Down' sounds like a cross between the swaggering riffs of The Music and Kasabian, whilst tambourine heavy track, 'The Rider' is in possession of arguably the most memorable chorus on the EP, picking up the pace throughout the song before culminating in an up-tempo finale with a guitar solo over the top. Singer/guitarist Richard Power's vocals shift between sounding like Liam Gallagher and Tom Meighan of Kasabian, and the musicianship on offer here is clearly very accomplished.
Setting their stall out in a market that has already been claimed and cornered by the likes of phenomenally huge Oasis, Kasabian and their ilk, it seems that Deadwax will struggle to make it as big as their peers, which is a shame, as the tracks on offer here show promise and certainly deserve to be up there with the shiny A-list bands that they take influence from. Certainly ones to watch in the future if they can carve out a little niche for themselves in an otherwise crowded genre.
Written by Alex Mitchell-Fox