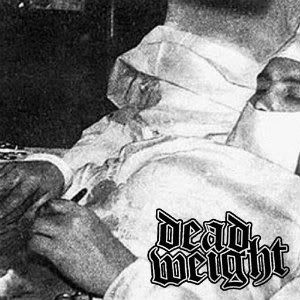 Release Date: October 23rd, 2012
Label: Unsigned
Website: None available
Facebook: www.facebook.com/deadweight
Twitter: None available
Rating:

St. Albans hardcore outfit, Dead Weight, have that brutal sound that plenty of bands out there crave; there's chugging guitars aplenty, unrepentant rhythms coming out of every orifice, yet on their 'The Cut Loose' EP, there's something missing. It's only a 3-track release, so it's difficult to get a grasp of what exactly this band is about. The guitars, bass and drums hit you like an oncoming freight train, but the lead vocals from Sam Hames remain slightly alienating throughout, even considering the EP isn't vocal heavy.
Maybe it's simply that Dead Weight aren't doing anything different to the plethora of hardcore bands out there and that this stuff does get a little tiresome after a handful of songs. So, with the EP being so short, the length isn't a problem at all. It isn't all bad though, as everything the band do is done with solidity and professionalism by the sounds of things. There just isn't that spark or hook to keep you engrossed or coming back for repeat listens.
'Cornerstone' is probably the best track to be found here and when vocalist Sam Hames belts out "I am the second coming", you do feel that there's something worthy about the band and there's some quality and potential yet to burst through. The problem is that there isn't enough of that sort of grit on show throughout the whole EP and it just becomes stagnated.
You feel that when Dead Weight become slightly more expansive their sound will seriously benefit, as the groundwork is definitely there. It just needs to be embellished and built upon.
Written by Greg Spencer