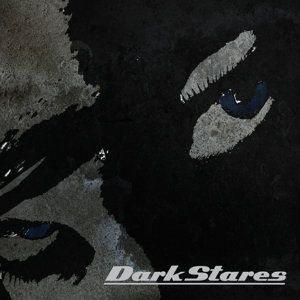 Release Date: September 10th, 2012
Label: Unsigned
Website: www.darkstares.com
Facebook: www.facebook.com/darkstares
Twitter: www.twitter.com/dark_stares
Rating:


The debut EP 'Tell Your Friends' from St. Albans quartet Dark Stares is best summed up and sees them easily being one of the best UK underground bands around right now. At heart, it's a very solid EP showcasing hard rock, but it also shows influences from a background of blues led rock, ie in the vein of Queens Of The Stone Age and The White Stripes.
Opener 'Whiskey' sees the band at their best; solid rhythms, infectious guitar riffs and fantastic husky vocals from the band's lead singer, Miles Kristen Howell. His voice fits in perfectly with the music, by both adding to the strong musicianship and giving the band an unique identity as well.
The EP then goes to 'Long Live The King', which carries on the strength of the ideas in 'Whiskey' and shows Dark Stares are capable of making solid songs. It's not just a one choice for a single and then filler; its definitely all killer here.
Dark Stares do show a mellower side on track 'We Are Kings Tonight', which allows for a break between all the hard rock, but it allows Dark Stares to show they're not just a one trick pony. They've managed to create a sound which can easily go from hard rock to soft mellow and back again.
As good as they sound on record, the EP also has the sound that it'll come across great live, backed up by their previous support slots with The Darkness and Enter Shikari. Already, Dark Stares appear to be a band that will certainly be hitting the big leagues in the next few years if they keep putting out tracks like these.
Written by Kieron Chastney