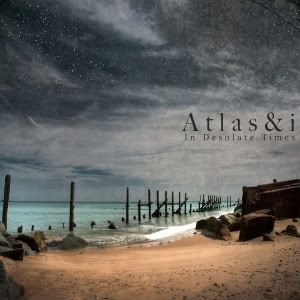 Release Date: October 25th, 2010
Label: Small Town Records
Website: None available
MySpace: www.myspace.com/atlasandi
Rating:

Just because something is incredibly catchy or successful in the charts doesn't make it automatically good, it just makes it marketable and easy to digest. Atlas&i aren't all that catchy, but their debut EP 'In Desolate Times' displays a band that aren't afraid to go against the grain. Generally the normal structure of a song has been dismissed, and instead something different and refreshing has become their choice of action.
Despite what was said above, the post-hardcore sextet aren't exactly doing anything completely ground-breaking, but thankfully they steer clear of the usual generic trash that's being turned out month after month in their scene. The likes of All Forgotten and Deaf Havana are going about the same path, and Atlas&i come across as yet another act trying this thing who could actually make the cut. 'They Won't Mean A Thing, Love' and 'The Great Divide' show the band's use of both distorted yet atmospherically built guitar landscapes, helping to lift and soar Matt Snelling's impressive vocals.
Closer 'Guess I'll Just Keep Saving Myself' ends the record impressively, with what is arguably the best track on the 8-track. As always, Matt Snelling's vocals stand-out, supported by Christian Kett's pummeling yet punshing drum work. It's a sign that Atlas&i have got what it takes to carry themselves further with a full-length, and it's great to see true British talent that isn't generic in that kind of position.
Written by Zach Redrup