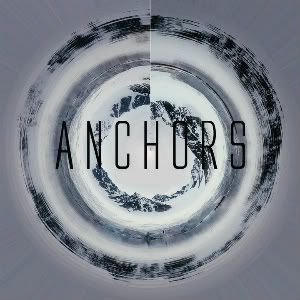 Release Date: September 17th, 2011
Label: Unsigned
Website: None available
Facebook: www.facebook.com/anchorsuk
Rating:


Anchors are yet another British band trying to break into the vastly populated metalcore genre. This self-titled effort is a concept EP of sorts, with all the songs telling the story of a tragic loss at the hands of the ocean. This approach to a debut release is a bold move, yet it in this case it works very well. The lyrics from singer Steve Holmes provide a great narrative, painting vivid nautical scenes and picture-esque skylines combined with a great sense of despair, being visceral and raw. This leads to some memorable lines such as "We've taken something beautiful and fed it to the sharks" in 'Abandon Ship'. Although quite a simple idea it's quite difficult to pull off, yet Anchors do a great job of it and it provide a breath of fresh air to a genre that is at times quite stagnant.
Unfortunately, the lyrics and concept is where the originality begins and ends. The band clearly have all the necessary strings to their metalcore bow and pull them off with ease. There's plenty of impressive fret board twiddling, pounding blast beats and gut wrenching screams, but it's nothing that hasn't already been heard and done before countless times. There's enough to get your head banging such as on opener 'A Few Home Truths', and the likes of 'Revive' and 'With Regret' have a melodic edge that brings them close to sounding anthemic – close, but not quite hitting the mark. The only thing lacking is that there isn't much in terms of originality or anything that really holds your attention, and has you scrambling back for a second listen.
It's very early days for Anchors though, and there is enough on offer here to suggest that they could still grow into something quite special. They have all the right skills in place to hold their own in the metalcore market, as well as a few interesting ideas in play. If the band can harness these ideas and find that special something to make them stand out from the millions and millions of identikit bands trying to make a name for themselves, they could be a band to keep an eye on. On the whole, as far as debut releases go, you can do far worse than Anchors' self-titled, as it is a sturdy EP that – while not amazing – is well worth 20 or so minutes of your time.
Written by Gavin Lloyd