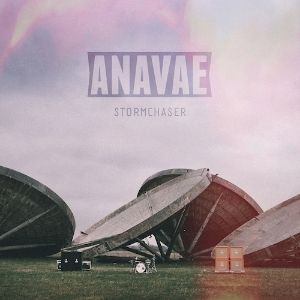 Release Date: February 10th, 2013
Label: LAB Records
Website: None available
Facebook: www.facebook.com/anavae
Twitter: www.twitter.com/anavaemusic
Rating:

Recent LAB Records signings, Anavae, are about to head out on their biggest tour yet, supporting Red Bull Bedroom Jam 2012 winners I Divide throughout the UK. The band look to capitalise on this with their debut release on the label, 'Storm Chaser', featuring anthemic choruses and impressive vocals to create an impressive listen throughout the five tracks.
Although they'll no doubt be lumped in with countless pop-rock bands due to their accessible melodies and comparisons with that female-fronted world beating band, Anavae are an entirely different beast. Utilising a wise range of dynamics to great effect, the band are sitting on something above and beyond the average UK underground release. 'Ghost Machine' in particular starts off simmering, showcasing Rebecca Need-Menear's stellar vocal talents before building to a huge chorus.
What's most commendable about the London quintet's efforts here is their willingness to showcase a full spectrum of sounds, with most bands in their infancy choosing to stick to a singular sound and drum it into the listeners skull, this is a welcome change. Treading into Ellie Goulding/Robyn territory with the remixed version of 'Aequlix', the track doesn't feel at all out of place on the EP, nor does it feel tacked on. The band wouldn't be putting a foot wrong if they explored this further and incorporated it into their live set.
The biggest hooks, however, are reserved for 'Storm Chaser' and 'The Light'. The two tracks bookending the release are the band at their best, each shining the spotlight on their individual talents. The former is the pre-requisite huge rock anthem, and the latter is a tender acoustic number with some enjoyable vocal interplay and key change at the end to make the hairs on the back of your neck stand up just right.
'Storm Chaser' is an excellent debut for such a young band and they'll no doubt bother the pages of your favourite music magazine/channel/venues for a long time off the back of it.
Written by Alex Garland