THIS COMPETITION IS NOW CLOSED! ALL ENTRIES WILL NOW BE INVALID!
Nirvana's classic breakthrough album 'Nevermind' recently saw the 20th anniversary since its release, a hugely inspirational and reknowned record that was highly praised and celebrated upon its 20th year in the world. We got our hands on some merch from this 'Nevermind' milestone to give away: a t-shirt and 20th anniversary deluxe edition of the album for one lucky winner, and also the standard anniversary reissue for one runner-up.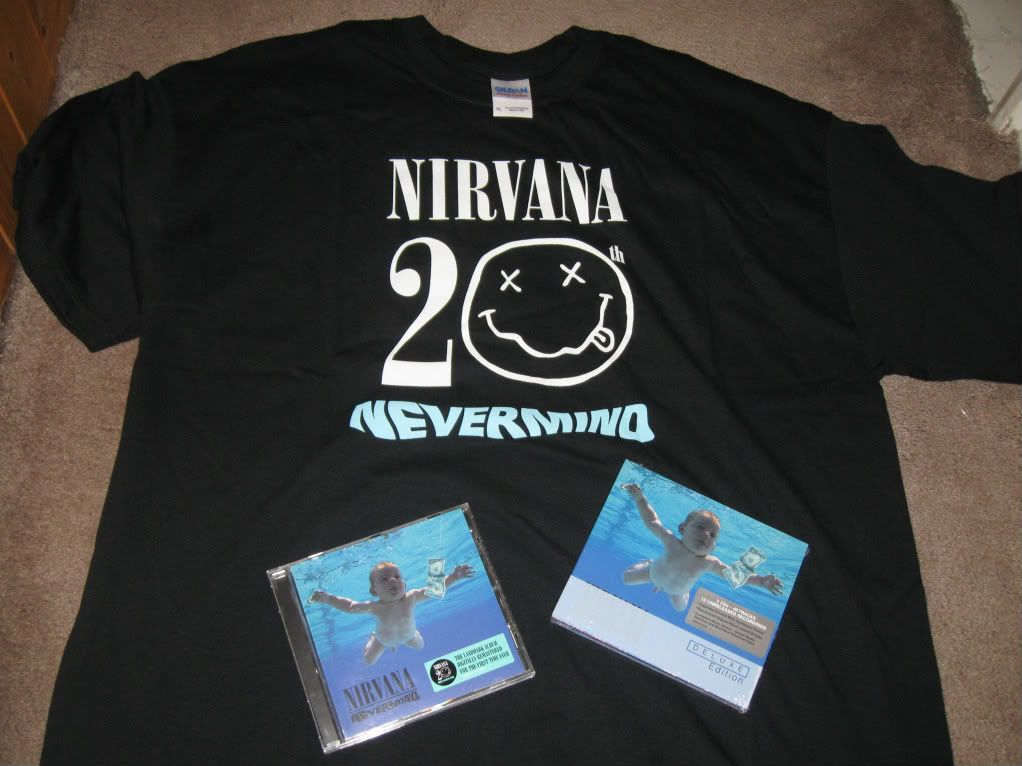 To be in a chance of winning one of these great prize giveaways, all you have to do is answer this simple question correctly:
What was the name of the band's final studio album before Kurt Cobain's death?
Send your name and address along with your full answer to us at deadpress@hotmail.co.uk, with the subject title as 'Nevermind competition'. Answers left as site comments WILL NOT be accepted, only email entries will be valid. Competition closes on November 20th 2011.
Good luck!