THIS COMPETITION IS NOW CLOSED! ALL ENTRIES WILL NOW BE INVALID!
Shock rocker Rob Zombie has been going for many years now, delving into both the music and film industries to explore and showcase his creative qualities. Now set to release 'Venomous Rat Regeneration Vendor' (out April 23rd 2013), which will be his fifth full-length album as a solo artist, he's not stopping any time soon.
To celebrate the release of the album, we've managed to get our mits on three copies to give to three of you lucky people out there. If you fancy getting your hands on a copy to inject into your ears from your speakers and headphones, read below.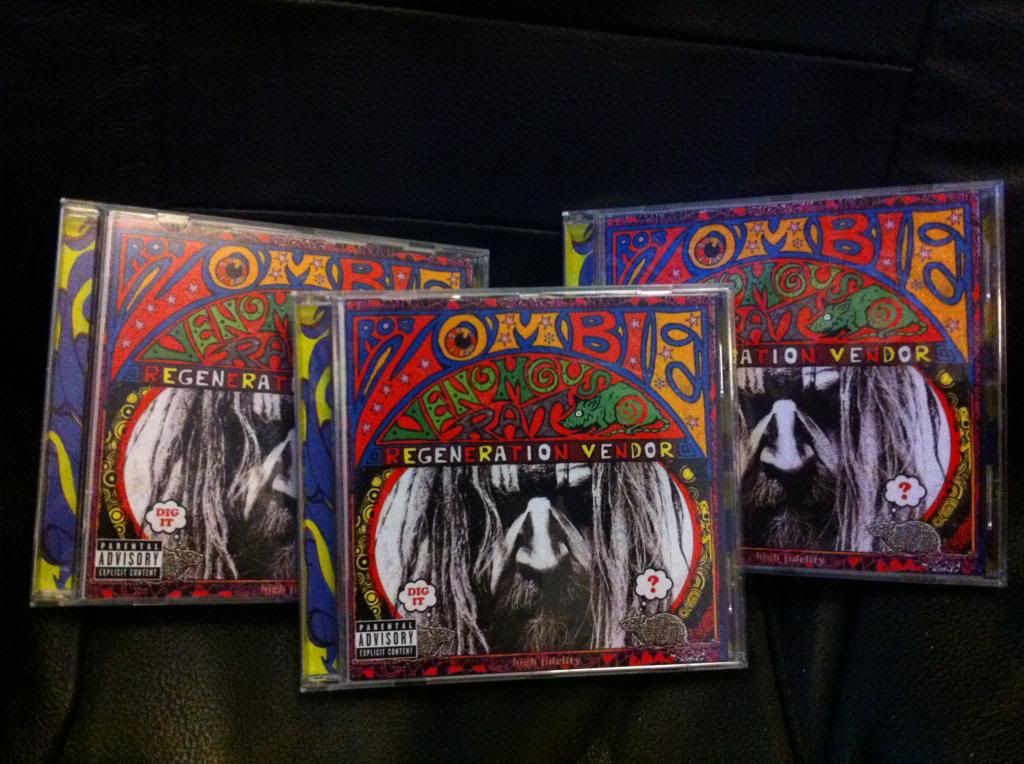 To be in with a chance to win this great prize, simply answer the following question:
What is the name of Rob Zombie's latest feature length film worked on as a director, writer and producer?
You can enter this competition via email, Facebook and/or Twitter. All steps you need to take for each submission method are below:
EMAIL:
Please email all answers in full with the subject title "ROB ZOMBIE COMP" to competition@deadpress.co.uk along with your full name, age and postal address. Only submissions that supply all of this information will be valid entries.
FACEBOOK:
1.) Like the DEAD PRESS! page (www.facebook.com/deadpress)
2.) Share this photo/image on your Timeline by clicking 'Share' (here)
3.) Leave the answer to the question above in the comments section of the image
TWITTER:
1.) Follow us on Twitter (www.twitter.com/deadpresszine) (@deadpresszine)
2.) Retweet this post (here)
3.) Tweet to us the answer to the question above along with the hashtag #RobZombie
You must follow ALL steps of your desired entry method for your entry to be valid. We can and will check.
Only one entry per submission method will be counted, however, you are allowed to enter more than once using different methods, meaning you can enter three times if you submit your answer via email, Facebook and Twitter. The same email address for entry can only be used once.
This competition closes on May 6th 2013 at 11:59PM (GMT). All entries submitted after this time or who are no longer following/liking us on Twitter or Facebook will be classed as invalid.
Winners will then be contacted the following day via email, Facebook or Twitter (depending on your submission option) with details on how to redeem their prize. Any winners who don't respond to this within 48 hours will lose the prize and it will be passed on to a runner-up.
Good luck!