THIS COMPETITION IS NOW CLOSED! ALL ENTRIES WILL NOW BE INVALID!
Following the success of our last Bowling For Soup competition, we've only got another one for you. This time we've got a load of official Bowling For Soup merch you can get your grubby mits on.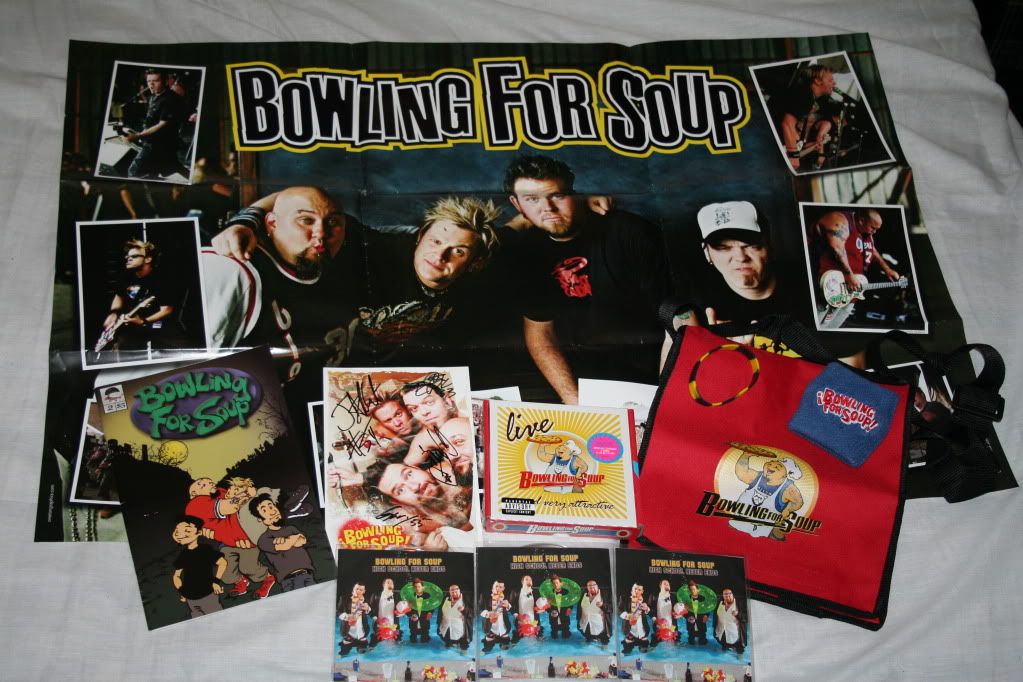 The prize haul is in the photo above, and first place winner will receive the following:
– Huge band poster
– Small red tote bag
– Blue wrist sweatband
– Black and yellow wristband
– Band signed card photo
– 'Live And Very Attractive' CD/DVD album
– Rare Bowling For Soup comic book, issue #2
We also have three copies of their 'High School Never Ends' single to giveaway for three runners-up. To be in a chance of winning this great prize, all you have to do is answer this question:
What was the name of the first single taken from the band's new forthcoming record, 'Fishin' For Woos'?
Send your name, address, and full answer to us at deadpress@hotmail.co.uk, with the subject title as 'BFS Merch'. Answers left as site comments WILL NOT be accepted, only email entries will be valid. Competition closes on April 29th 2011.