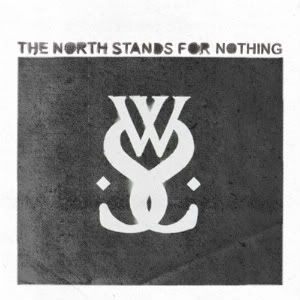 Release Date: July 26th, 2010
Label: Small Town Records
Website: None available
MySpace: www.myspace.com/whileshesleeps
Rating:

Hailing from the mighty Steel City (Sheffield to all you non-BMTH fans) While She Sleeps are a band who've been doing the rounds on the underground circuit for a couple of years now, and are steadily building up a reputation to go along with it. Having played Ghostfest in Leeds earlier this year they're about to hit the heights with the release of their debut 'The North Stands For Nothing'.
Sticking to the proverb of don't fix what isn't broken, they mix technical guitar picks and melody that could charm a blue tit, with the ferociousness of fellow hardcore and metal acts such as Architects and Bring Me The Horizon, and in doing so have produced a very enjoyable release. The opening album titled track 'The North Stands For Nothing' starts very much sounding like Architects' 'We're All Alone', but from then on is where the comparisons start to end.
Sub drops aplenty and crushing breakdowns galore, it'd be a shock if this band isn't on a support for an academy sized tour by the end of the year. 'My Conscious, Your Freedom' showcases the band's ability to its full as they have penned one of the best metalcore songs so far this year. Incredible melodies and bone shattering sub drop breakdowns aside, the riff from this track is more than enough to cause carnage and to make many feet sore. Despite all the metallic crunching guitars in the previous tracks, penultimate song 'The Truth' shows the softer side of While She Sleeps with its electronics and eerie echo sound.
Whilst it is very 'Hollow Crown'-esque in its entirety, The North Stands For Nothing' is a cracking debut that WSS should hold to their hearts with pride, and should gain them more than just a few more fans further afield.
Written by Dom Wyatt