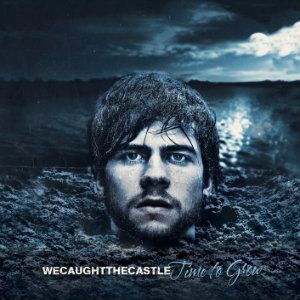 Release Date: July 23rd, 2012
Label: Angry Badger Records
Website: www.wecaughtthecastle.com
Facebook: www.facebook.com/wecaughtthecastle
Twitter: www.twitter.com/wctcofficial
Rating:

We Caught The Castle are a female fronted pop-punk/rock band. Now, wait. It's very easy to make the obvious comparisons and say this set up has been done to death. However, there does seem to be a slight gap in the market. It's a tough gap to fill, but it's one that this Reading-based five-piece are going for. They have clean female vocals as a main focus, but rough male screams underneath as contrast (yes, I know Paramore tried this out on 'My Heart', but they also didn't stick with it and now two albums on and with the Farro brothers are gone I can't see it coming back).
The purity of front woman Hollie Elizabeth's voice soars perfectly over the screams of fellow band members Simon Jackman, Joe Sellers and Robbie Everett, creating a great dynamic across raucous first release 'Lips' and the promising track, 'That Poor Boy'. WCTC utilise their instrumental talent as well, generating mellow, atmospheric introductions to tracks such as 'Summers' before the drum beat from Zak Watson crescendos, allowing the song to take a darker turn and favour the band's rock tendencies.
The disappointing thing about this album is that at times the band decide to drop the rougher vocals and become simply a female fronted pop-punk band, notable on tracks such as 'Patterns' and 'Everything You Are'. This results in a sound that's generally unremarkable and actually frustrating when they've hit on something genuinely good but not taken it as far as it can go.
WCTC aren't your run of the mill band, they're managing to do something different and to stand out. Since 'Time To Grow' is their debut album, there are bound to be imperfections in some areas, but they're definitely on to a strong idea here. If they develop this dynamic further in the future, they really could exploit a gap into the market and make a real success of themselves, especially now that they have this solid base to branch out from.
Written by Jonathon Barlow