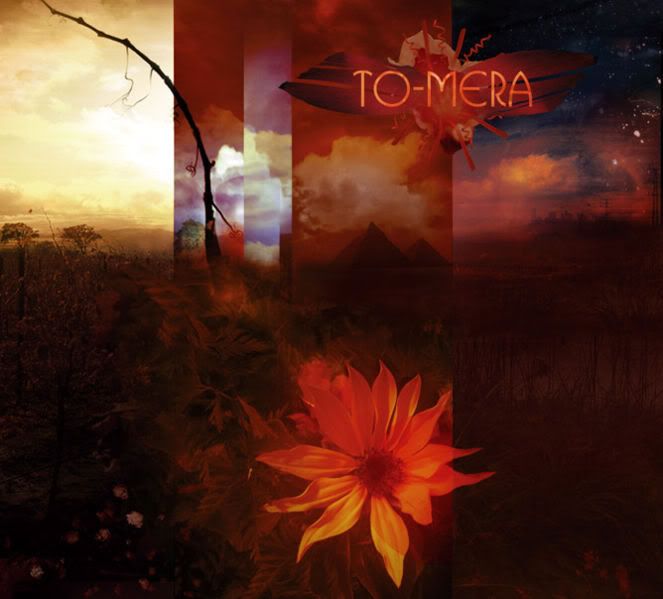 Release Date: September 11th, 2006
Label: Candlelight Records
Website: www.to-mera.com
MySpace: www.myspace.com/tomeraband
Rating:

This isn't bad for a debut release, and will no doubt be popular with fans of Nightwish, Within Temptation and Lacuna Coil. This is not just because they all have female lead singers, but also because of the gothic sound they all produce. It may only have 8 tracks, but lasting just under an hour this is no huge flaw – unless ofcourse you hate long songs or have little patience.
Album opener 'Traces' is instrumental; it's a very moving piece and helps to set the mood for what's to come. 'Dreadful Angel' starts with guitars, and with interludes of whispering upon silence, there's a constant barrage of stopping and starting. The range of fast guitar lines, gut-busting drum beats and heart stiring vocals make the hairs on the back of your neck stand straight.
First single release 'Blood' is a five and a half minute long operatic metal piece which leaves many more commercially successful bands in the dust in terms of musicianship; the operatic vocals adding to the atmosphere.
Quiet wind sounds and acoustic guitars open the closing track of the album, 'Realm of Dreams', before the shock and suprisement of loud metal guitar. With a range of silent intersections with heartwarming vocals throughout the song, the album leaves you feeling moved and gasping for more.
Written by Zach Redrup