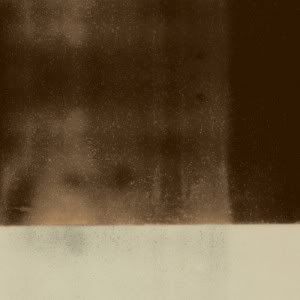 Release Date: September 6th, 2011
Label: Vagrant Records
Website: www.thrice.net
MySpace: www.myspace.com/thrice
Rating:


Being a band with a proven track record of experimentation and exploration, it's understandable that a degree of further evolution is expected of Thrice in 'Major/Minor'. The minimalist and introverted 'Beggars' took the band towards a raw and stripped down place, delivering a cathartic and emotionally bare album yet retaining a tuneful accessiblity, and whilst it may be fair to say that the band have picked up where they left off, 'Major/Minor' continues to develop the Thrice craft and cement their place as one of the most formidable outfits in the game.
Naturally, the shining light here, as with most previous works, is the voice of Dustin Kensrue. The power with which he delivers his lyrics here, be it with an absoultley stunning outpouring of 'Call It In The Air', the subtle croon in 'Disarmed' or 'Words In The Water''s desperate pleading. Kensrue is constantly impassioned, controlled and moving, and it is ultimatley his melodicisms that make the album such a stirring experience.
Yet, the instrumentation comes achingly close to matching the vocal masterstrokes. The grooving, blusey guitars of 'Beggars' are welcomely retained, immediately apparent as opener 'Yellow Belly' launches into a swaggering, bombastic riff, yet along with this the understated plucking and atmospheric touches of 'Listen Through Me' are equally as effective, giving Kensrue's hooks room to breathe and providing an elegant and subdued backdrop which simply lets the allure and charm of the tracks shine through. Album highlight 'Anthology' is a perfect example of this, as jaunty guitar leads are married with some soaring melodies, making for a song that is both technically impressive and candidly uplifting.
Thrice just continue to get better and better. Their powers of reinvention, although undoubtedly not as fully on display here as they have been previously, have developed around them a standing as an endlessly versatile and unpredictable outfit, yet what 'Major/Minor' does is unashamedly display the band's ability to write basic, exceptional songs which are able to forego their signature ambition and elaboration and remain outstanding. A remarkable release.
Written by Tony Bliss