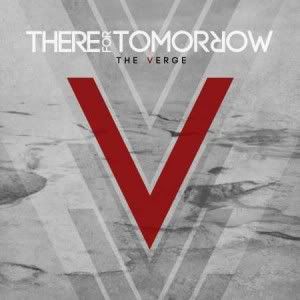 Release Date: June 28th, 2011
Label: Hopeless Records
Website: www.therefortomorrow.com
MySpace: www.myspace.com/therefortomorrow
Rating:


Florida has given us some of the best artists around, bands such as Shinedown, Black Tide, New Found Glory, Less Than Jake to name just a handful. There For Tomorrow is no exception to this trend. 'The Verge' is their third studio offering, and according to the band it will sound "bad in the best ways possible", whatever that means.
Sounding like the love child of Finch and Billy Talent, they have created a strong atmospheric hard rock sound. Although, Maika Maile's voice isn't high enough to allow him to join the likes of Coheed & Cambria in the no-testicles club. He does have a powerful voice though, and it adds a unique sound and character to the rockier side of the album.
As you go through the album, there are a decent amount of songs that really jump out at you and will get stuck in your head all day. The kind of song that gives you goose pimples when you hear it for the first time. It's like when you're at a friend's house and they give you something to eat, like pasta, and as you eat it, you discover it has little bits of bacon in it. That feeling of "Oh god, this is amazing" is the same when you find one of the amazing songs on 'The Verge', songs like 'Nowhere BLVD' and 'Stopwatch Affair'.
There are one or two songs that drag and get a tad annoying. Take 'BLU'; a power ballad-esque songs that's meant to tug at the heart stings like a midget towing a car. But, it's just a load of high-pitched voice wankery accompanied with a piano. 'Get It' is the same, just with a guitar in the background, but this is just me being a cold hearted cynic. The majority of the songs are fast-paced and melodic enough to make a perfect driving song, so expect to see these on the next Burnout game.
If you're a fan of Chevelle, then go and buy this is album, you won't be disappointed. 'The Verge' is on the borderline between a good/great album. On one hand, it's sleek, atmospheric and sounds good. On the other hand, it's a little samey and a tad irritating at places. But hey, no one's perfect, and it's better than any album I could make at the moment.
Written by Andy Roberts