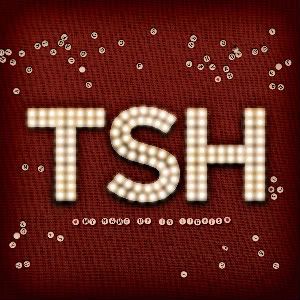 Release Date: April 21st, 2009
Label: Triple Crown Records
Website: www.thesecrethandshake.net
MySpace: www.myspace.com/thesecrethandshake
Rating:

Luis Dubuc, or known to most of us as the solo electro-pop act The Secret Handshake, appeared in the alternative music scene in 2007. Although Dubuc had been making music since 2004 it was his sophomore release 'One Full Year' that got him noticed. The album was a revitalising change from the overcrowded emo genre, and the 90's inspired music was a friendly blast from the past that proved to be a hit. So, of course expectations were high to see what the 24-year-old Texan would create next.
Upon hearing The Secret Handshake's latest album 'My Name Up In Lights', you just can't help but feel disappointed. There's no denying that it is a feel-good record, but in all honesty 'One Full Year' completely outshines this release. The basics are there; the bouncy synth beats, the cheery lyrics, and of course Dubuc's heavily vocoder and auto-tuned assisted vocals. It just doesn't appear that Dubuc has taken his musical creativity to the next level.
Unsurprisingly the ten tracks are packed with references to Dubuc's favourite decade. Track 'TGIF' is basically dedicated to 90's TV shows, with Boy Meets World, The Fresh Prince Of Bel Air and Full House all being mentioned. Quite frankly, the majority of tracks on this album could be used as cheesy TV theme songs more so than serious pieces of artistic composition. Considering that Luis is 24, he writes lyrics that a person half his age would deem appropriate. 'Little Song' is a description of how Dubuc composes songs "So first I started with this simple beat, and I even added a piano tune". If truth be told, this step-by-step guide would be more apt on the Disney Channel.
Out of all ten tracks there are really only two that stand-out (mainly due to the fact that the other eight sound exactly the same as one another). 'What's Wrong' is the strongest effort you're going to find on this release, and is reminiscent of last year's 'One Full Year' – extremely catchy and actually contains some variety against the other latter. With 'Hey Girl' you really get to hear the often electonically camoflagued strength in Dubuc's vocals, with memorable synth beats to drive them along with.
Regardless of what this record is lacking, 'My Name Up In Lights' is going to go down well with adolescents everywhere. The poppy tunes will no doubt be the soundtrack to a lot of kids' summers this year. However, Dubuc has not outdone himself or shown any progression as a musician, and leaves some doubt as to whether his next studio release will be any different.
Written by Kate Rees
Founder & Editor for DEAD PRESS!