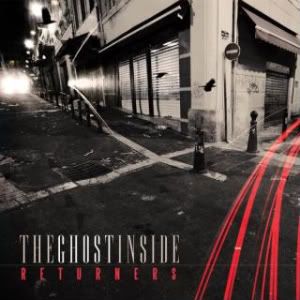 Release Date: June 8th, 2010
Label: Mediaskare
Website: None available
MySpace: www.myspace.com/theghostinside
Rating:


Internet hype is one thing, living up to it is another! One of the most anticipated metalcore albums of 2010 'Returners' was always going to absolute slay in some minds or completely disappoint in others. It is safe to say that in my mind is almost definitely the former rather than the latter.
Having greatly enjoyed their first full-length 'Fury And The Fallen Ones', I can almost say with baited breath that there was no way this could let me down. With bone crushing breakdowns aplenty with melodic hooks smooth enough to make butter fall of a knife, there's not one note where this album goes wrong.
Featuring guest vocals from Brendan Foley (Betrayal) and Mat Bruso (ex-Bury Your Dead) amongst others, this record will not come off your stereo for weeks after purchasing. They have certainly stuck to the old proverb of don't fix it if it isn't broken as they beautifully purge gang vocals, Jonathan Vigil's throat and subdrops in the track 'Between The Lines', which is definitely in the top three tracks of the album. The other two being 'Unbroken' and 'The Conflict', which have the most amazing breakdown I have ever heard, and at the end a beautiful harmonious feel about them respectively.
Having recently been over in the UK with Deez Nuts in May, I can see their return being eagerly awaited and in all honesty this record epitomises exactly why, it is nothing short of perfect. This band have the potential to be fucking huge. Mark my words.
Written by Dom Wyatt