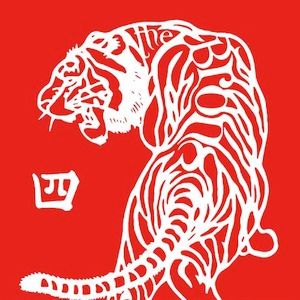 Release Date: February 4th, 2013
Label: White Drugs
Website: www.thebronxxx.com
Facebook: www.facebook.com/thebronx
Twitter: www.twitter.com/the_bronx
Rating:


The past 11 years have proved The Bronx to be a band unable to tie down. Although they're well known for being a hardcore punk band, they have ventured into territory that bands of that style are unlikely to. Perhaps the contrast between The Bronx and their side-project, Mariachi El Bronx, is what makes them stand out. Beneath the Mariachi attire is a band who know exactly where they're going and what they want.
'The Bronx IV', is the band's sixth album in total. The Mariachi style isn't for all fans, but the band are back throwing another punk album out. The 12 track record is packed full of stand out riffs catchy songs like 'Ribcage', 'Too Many Devils' and 'Torches', but disappointingly doesn't show much leeway from their punk style.
The album is easy to listen to. It's difficult to find a fault in singer Matt Caughthran's voice. His voice is perfect for the music, not too heavy and easily comparable to Brand New's own Jesse Lacey. 'Pilot Light', the middle song in the album, is a definite highlight. The riffs in the middle are pretty outstanding, which is to be of expected of The Bronx, but it's probably the most catchy song on this album.
Although the band has obviously developed lyrically, the songs are fairly similar throughout the album, apart from perhaps the final track, 'Last Revelation', which stands as yet another highlight. The pace of the song differs to the rest of the tracks on offer and the music seems a lot stronger, as if Matt's voice is working with it and no longer leading the music.
Despite the slight repetitiveness of the album, it's a really great listen. 'The Bronx IV' will take a few listens to reveal the whole of it. Every listen uncovers something different in each song making it a definite release that's built for repeated listens to reap rewards.
Written by Caitlyn Dewar