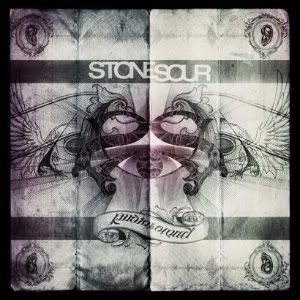 Release Date: September 6th, 2010
Label: Roadrunner Records
Website: www.stonesour.com
MySpace: www.myspace.com/stonesour
Rating:


Undoubtedly known better for Slipknot, take Corey Taylor and Jim Root and subtract from the equation; masks, boiler suits, metal kegs, baseball bats and a bunch of band members and you've got their other project, Stone Sour. This alternative rock effort has always been represented as a step below the 'knot, but with album number three, Corey and co. have really brought to the table something that could flip those positions around.
'Audio Secrecy' is an album that's entered the picture four years after its predecessor 'Come What(Ever) May', and though that record managed to break the band into the mainstream rock scene much stronger than their self-titled debut, there was still really only a foundation of what Stone Sour could be sitting there. This time around they've got it down right.
Much more mature, and sincere yet aggressive, 'Audio Secrecy' is safely the band's best album to date. The gritty and affirmative nature of tracks like 'The Bitter End', 'Threadbare' and 'Mission Statement' are more so than before, whilst jolting something a little more revitalising into their already well-thought out blueprint. Pushing a little more towards melodicy are 'Say You'll Haunt Me' and 'Pieces', entering boundries that Stone Sour barely approached with their earlier releases, and creating hooks slicker and sharper than before to stick in your head.
And with their extremes being taken to their current limits, so are their non-extremes, shoving in a few acoustic (almost ballad-esque) tracks into the mix in the form of 'Hesitate', 'Imperfect' and 'Dying', exposing Corey Taylor at his most sincere, emotive and open, spilling out everything. It's also a chance to truely appreciate Corey's vocals in a more solitary state, and not encased within layers of distortion and fire.
This time around Stone Sour have really come into their own, developing a record that easily stands above its predecessors and an obvious contender for album of the year. With recent events in the Slipknot camp, you may well be hearing a lot more from these in a gap much shorter than 4 years at a time. If you're going to buy any Stone Sour album, make it this one.
Written by Zach Redrup
Founder & Editor for DEAD PRESS!