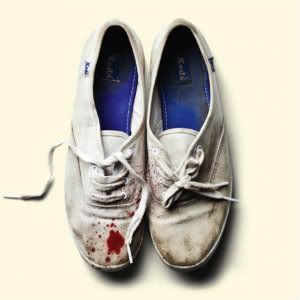 Release Date: February 20th, 2012
Label: Mom+Pop Records
Website: www.reignofterror.tv
Facebook: www.facebook.com/sleighbells
Twitter: www.twitter.com/sleighbells
Rating:


Sleigh Bells have described their new album as "effortlessly robust and heavier than any of the band's previous output… the sonic equivalent of a beautiful shotgun to the head". Honestly, this intrigued me. The Brooklyn based duo have re-entered the UK airspace with the follow-up, balls out rock/pop album, 'Reign Of Terror'.
For the less informed, Derek Miller and Alexis Krauss make up the band and have recently completed their UK tour. The energy fuelled new album doesn't disappoint after seeing their live performance. With this album, certain parameters have to be put in place before the test flight. I'm talking; contact your neighbours and tell them to get out the house for a few hours. Source the finest most expensive pair of speakers you have access to and rack them up to eleven. This shit was designed with volume in mind.
Through a Vimeo teaser trailer that the band put together before the album's release, it's evident that the group really tussle between the themes of pop and rock. Scenes of the typical pop princess jumping up and down on a pink bed are immediately juxtaposed, as Alexis cradles a rifle like she would a guitar and sun soaked boulevards being strut upon by the leather clad singer. It's a fine expression of not just music, but art
Sleigh Bells are extremely good at communicating exactly how they want their music to be understood. The duo host what can only be described as an inexact science within their work.
A large collection of the tracks will represent Krauss' fully blown elated shrieks; yet others take it down a step and echo ever so slightly of The XX (see 'D.O.A.'), really proving the competency of this duo and their seemingly effortless take to music. 'True Shred Guitar' is an example of how the band can perform live, with such vigour and precision. Krauss' vocals scrape the rafters, whilst the band assists the lift in full.
It's a great album, full of life and excitement. This review comes with a full recommendation.
Written by Ross Campbell