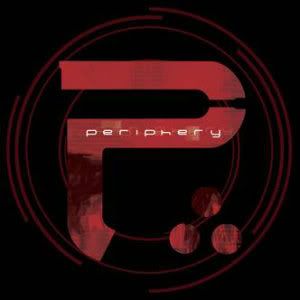 Release Date: July 3rd, 2012
Label: Century Media Records
Website: None available
Facebook: www.facebook.com/peripheryband
Twitter: www.twitter.com/peripheryband
Rating:


Being branded rather firmly as the masterminds of djent almost from the very beginning of their career, it's not unreasonable to say that Periphery have much to live up to with their sophomore release, and also a perhaps all too restricting bracket in which too impress the hoardes of fans which know what they want from this so in vogue of genres. Fortunatley, this Maryland sextet have foregoed any pre-conceived notions of what they are 'supposed' to sound like, and delivered an album that both expands and improves on their own unique musical identity.
What's most striking here is the marked step up in songwriting from the band's debut. Although the neck snapping barbarism is still hugely prevelent, with tracks such as 'Have A Blast' (following a rather bewildering, if not unenjoyable, folky fiddle led intro) containing all the Meshuggah baiting groove and finger cramping dexterity we would expect, 'Periphery II' relies heavily on the capabilities of vocalist Spencer Sotelo, whose drastic sharpening of talents is without question the most striking aspect here. His soaring cleans, especially on first single 'Make Total Destroy' with its hooky trills and slapdash wailing, contain a new found backbone and emotional clout which makes his performance just as affecting as any of the chugging guitar violence or blast beat fuelled aggression the band can muster (which, I might add, is plenty).
Indeed, for all Soleto's impressivness here, mention must also go to the instrumental performances, which are utterly stellar throughout. Whether it be the technical overload of 'The Gods Must Be Crazy', the shimmering melodicisms of 'Froggin' Bullfish' or the slow burning ebb and flow of opener 'Muramasa', there's a certain inventivness and nimble fingered flair which makes these tracks a wholly engaging listen.
The gleaming, electronic ambiennce gives proceedings a certain harmonious edge, balancing perfectly with the more chunky riff fuelled abandon, and it's songs like the fantastic 'Erised' (which features a simply stunning guest solo from Dream Theater's John Petrucci) that really displays the band's weighty melodic muscle.
'Periphery II' undoutbedly delivers on any expections that could have been held for the release. Huge in scope, yet providing the basic core song smithery essential for any newcomers to get their teeth into, these destined heroes have proved unequivocally that they are the brightest light for the future of forward thinking, heavy music, and why they are considered at the forefront of a genre they are soon to outgrow. Unmissable stuff.
Written by Tony Bliss