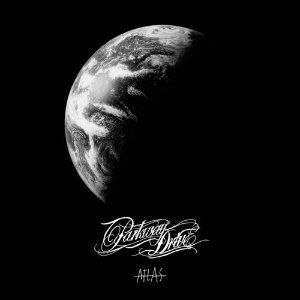 Release Date: October 29th, 2012
Label: Epitaph
Website: www.parkwaydriverock.com
Facebook: www.facebook.com/parkwaydrive
Twitter: www.twitter.com/parkwayofficial
Rating:


There are certain things you come to expect from a Parkway Drive album; ear-splitting vocals from the ever fantastic Winston McCall, guitar lines thicker than car tyres, a breakdown thrown in here and there and the occasional hook. It's all these elements brought together that make this band an absolute behemoth in their genre. Looking at Parkway Drive, you'd never expect them to make this type of music. They look like a bunch of Aussie surfers who couldn't be more chilled out, and it's all the better when they continue to produce records as fantastic as 'Atlas'.
If you're a fan of hardcore music, or metalcore, or whatever you want to call it, this band ticks all the boxes. 'Atlas' is a record which is aesthetically pleasing in so many ways. You have to turn it up to eleven and just immerse yourself in it, as it's a record which actually gets better with repeated listens. Parkway Drive are a band who know how to create an atmosphere on a record, their previous release 'Deep Blue' a prime example of a band who know exactly what they want and how to convey it. This album begins with some soft guitars and a feeling of peacefulness, yet some sort of impending doom and disaster on 'Sparks', McCall screams "The napalm in your eyes is all my cold heart needs / If you bring the matches, I'll bring the gasoline".
Straight away, we get a feeling that it's a record which may be personal, but also one that deals with wider issues. From the video of lead single, 'Dark Days', it's obvious to see the band tackle environmental issues in an even more direct fashion than in the past. It's a song which is just epic, McCall's vocals tear through the speakers and as he pleads with us about destroying the planet, it never feels preachy or pretentious. These are guys who seem to lead fairly simple lives outside of their music. They're all good friends who just go surfing all the time, and so it never feels like a bunch of millionaires preaching about subjects they don't truly understand.
The band shows their softer side on parts of 'The River' and are helped by some female vocals which add to the ambience of the track, which says a lot about the record as a whole. It feels like an epic record and it could be the band's biggest yet. 'Swing' is a structurally simple yet telling track of how technically brilliant the rhythm section of this band still are and how they make a genre that can at times be tiresome, really invigorating and captivating.
'Atlas' is just a brilliant record and probably Parkway Drive's most mature and interesting yet. It's a record that grows and grows and one that's pretty difficult to get sick of. Listen to it five times and be absolutely blown away.
Written by Greg Spencer
Founder & Editor for DEAD PRESS!