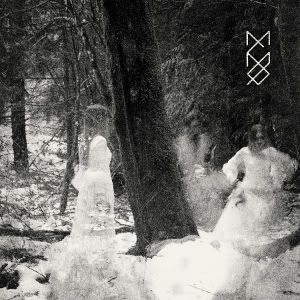 Release Date: March 13th, 2012
Label: Solid State Records
Website: None available
Facebook: www.facebook.com/mychildrenmybride
Twitter: www.twitter.com/mcmbband
Rating:


CONTROVERSIAL COMMENT WARNING: I personally think metalcore is a bloody good genre. Take the likes of Killswitch Engage, Atreyu, All That Remains, etc. It takes a butt load of effort and talent to write and perform their songs, and I for one and am constantly impressed by what the genre have to offer. Except Avenged Sevenfold, those guys suck. I jest, of course, got your attention though.
Another touch of controversy, MyChildren MyBride aren't your run-of-the-mill metalcore band, oh no – they're Christian metalcore. Now that sounded sarcastic, but it really wasn't; some of the best metalcore bands out there are Christian: The Devil Wears Prada, August Burns Red, Underoath and soon to be up there with them are MyChildren MyBride. This self-titled album is their third one to date, and judging from the number of times it has been listened on Last.fm, it's probably the best one to date.
Other than a shocking lack of grammar in the album title and an album cover looking like a photo from Varg Vikernes's wedding ceremony, there's nothing wrong in this album what so ever. From start to end it's just one phenomenal track after the other. As soon as 'Intro (Morpheus)' kicks in, their sound just goes from better to best. With riffs you can really sink your teeth into and lyrics you can scream out until your throat is all bloody and torn, MCMB have created an astonishingly good record.
I imagine these guys will be touring the UK at some point soon and I urge you to be there when they do so, I know I will be there. As incredible as some songs sound like on record, they will be nothing compared to experiencing them in a live environment. Take 'The Endless', with its blistering intro and neck-breaking chorus – I can't even begin to comprehend the damage it will cause in the pit.
If you just want to read the summary then here it is: imagine a dark crossover between Underoath and Architects with just a pinch of Cancer Bats, and you have MyChildren MyBride. This self-titled effort is nothing short of excellent, and you should go buy it and listen to it. And, to anyone out there who doesn't agree with me: fuck you, it's what I think.
Written by Andrew Roberts
Founder & Editor for DEAD PRESS!