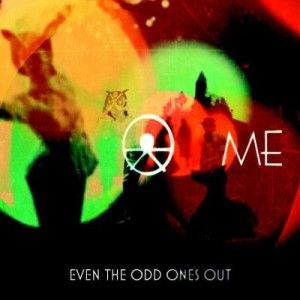 Release Date: February 25th, 2013
Label: Lizard King Records
Website: www.metheband.com
Facebook: www.facebook.com/metheband
Twitter: www.twitter.com/meband
Rating:

The full-length debut from Aussie quartet ME, titled 'Even The Odd Ones Out', is one of flamboyance, ambition and real imagination, yet it still might leave you a little cold. Opening track, 'Hoo Ha', sets the tone for the rest of the record; it's a song which sounds like Queen mixed with a sprinkling of new indie bands like fun. and with some orchestral stuff thrown in for good measure. It's kind of bizarre yet it works rather well, although you have to replay the track a few times to have any appreciation for its elegance and unique sound.
The next couple of tracks range from sounding like Muse to Oasis and, even though there's nothing wrong with any of that, you find yourself wondering who and what ME actually are. The problem may be with the album that the songs don't grab you straight away. The majority seem like growers, but as a cohesive record it lacks any sense of direction or up front attitude that keeps you interested.
The best songs on the album are the strange ones though; 'Vampire!! Vampire!!' is a menacing and deranged sounding song which is practically incomparable to anything else in terms of rock that's currently out there. There's even a delightfully piercing guitar solo bashed out towards the song's climax and it just works really well. It's just that you feel there's something missing. Is it the artwork? Is it the band's image? There's real talent here, but you get the feeling that it needs to be shaped and that the band need to be moulded in order for it all to seem right.
Unfortunately, the songs just don't engross you enough for the album to feel encompassing from a listener's perspective. However, there's enough here to suggest that this band could quite easily go on to do bigger and better things with even more weirdness but with a bit more of a bang.
Written by Greg Spencer