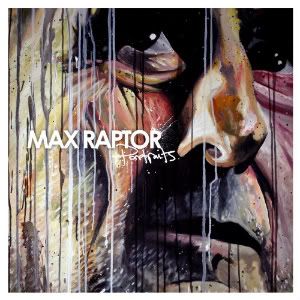 Release Date: April 19th, 2011
Label: Naim Edge
Website: www.maxraptor.co.uk
MySpace: www.myspace.com/maxraptor
Rating:


Enthused with a slight indie charm, Midlands four-piece Max Raptor have rewritten the rules of punk, without sacrificing any of the attitude or in-your-face aggression. They have in fact created, in my opinion, the album of the year so far, and it's going to take an awful lot to beat it.
'Portraits' begins with inaugural track, 'The King Is Dead', spitting out a filthy, confrontational bass line. You know, the type that fluctuates through your ear drums and sends your body into pandemonium, before exploding into a tremor of pure punk brilliance. Topped with a huge chorus tailor made for a festival, 'The King Is Dead' will quickly gain anthemic stature.
In all honestly, this shouldn't work. It sounds a bit like Maxïmo Park lost the bowler hat and covered Lower Than Atlantis, but still managed to sound completely ground breakingly paranormal, and in no way is that an insult. This is a record that every song could be a single. Possessing songs like 'Obey The Whips' and 'Carolina', each boasting the kind of infectious melodies you would expect to come from a Foo Fighters record. Having said that, I haven't reached the strongest track yet. 'Patron Saint (Of Nothing)' is without a doubt Max Raptor's most outstanding song. It has everything, from the angry lyrical content to the massive chorus exclaiming; "I've got my own two fingers, and I'm pretty much proud of it". To have an album with not one but eight stand-out tracks is almost unheard of. But I promise you this, from start to finish your whole body will be throbbing along, capturing every magnificent moment as it happens.
Traveling through just about every emotion you could think of, 'Portraits' is perhaps the best debut release since Arctic Monkeys' 'What Ever People Say I Am That's What I'm Not'. Belting out song after song of monumental mayhem, this more than impressive record proves the quartet have the ability and without doubt the potential to progress into an arena band.
Written by Chris Loomes