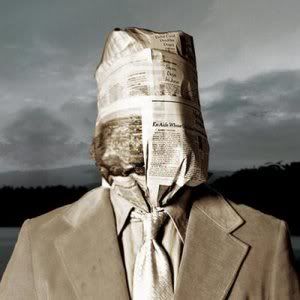 Release Date: February 7th, 2011
Label: Headroom Records
Website: www.illuminatus.uk.com
MySpace: www.myspace.com/illuminatusuk
Rating:

Illuminatus have come forward immensely since their initial self-released EP, 'Suburban Symmetry', touring with bands such as Children Of Bodom and Breed 77, as well as playing the illustrious Bloodstock festival, it's hard to believe these lads from Nottingham have come this far. But, on the back of the success of their first full album 'The Wrath Of Lambs', Illuminatus have returned with their second studio album, titled 'Glasnost'.
The band kicks into their second album with the title track 'Glasnost', a slow bass filled intro with perfectly timed drum beats gets you in the mood to go, all of the instruments blend perfectly to make a heavily riff filled first track, and the album follows on in this fashion, with a progressive take on the ever changing metal scene.
This release is not just filled with heavy riffs and emphatic vocals, there are a few more ambient songs to slow the album down and let you take in just how good they are. 'Reconnect' is a brilliant example of this, slowing down during each verse and then blowing you away throughout the chorus is exactly what this band are good at doing. The ever changing speed of the tracks is one of the great things about this album, to be able to keep the listener entertained with fast powerful riffs and lengthy emotional melodies is a great thing.
The entire album is perfectly organised, and sounds as if it's one everlasting song. The changeovers between tracks are brilliant, and combining that with the fantastic sound these guys produce you have an album perfect to sit back and listen to. I wouldn't advise just one song at a time, to get the full enjoyment of this album you have to hear it from start to finish, and you won't regret it.
Full of hits, this is an album for any music fan to listen to; it's not so heavy that it puts some people off, but offers enough grunt to ensure the metal fanatics will enjoy it as much as the rest. The band themselves hold nothing back throughout this release, combining passion with technical ability into an album that is worthy of any metal fan's collection.
Written by Julian Myles