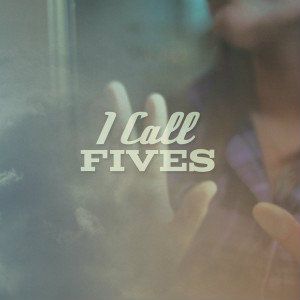 Release Date: October 22nd, 2012
Label: Pure Noise Records
Website: www.icallfives.com
Facebook: www.facebook.com/icallfives
Twitter: www.twitter.com/icallfives
Rating:


New Jersey quintet I Call Fives have thrown their hat into the tremendously crowded ring that the pop-punk genre with their debut self-titled full-length. It's a fast-paced, punchy collection of tracks that demonstrates what this band is about and how they intend to make themselves known on the music scene. It pleases me to say that if they carry on in this way with a little more experience under their belt, they will soon be leaving their mark.
Kicking off with 'Late Nights', we find that I Call Fives are on the heavier end of the pop-punk spectrum with a standout vocal performance by frontman Jeff Todd, pushing into screams as the track continues. Unfortunately, it's a vocal style that can lead some tracks to sound very similar, which is when tracks such as the blisteringly paced 'Enemy' and 'Stuck In 03' are required to provide something different.
Another saving grace is the talent of guitarists Chris McClelland and Mike Joffe who, not only provide consistently catchy hooks throughout the album, but also give intricate and impressive lead guitar work that occasionally emerges from the background to grab focus.
Standing out across this record is the band's uncanny ability for catchy lyrics, which you can already hear being screamed at live shows or on the back of t-shirts. Examples of this come from the infectious 'Two Sides To Every Story', with "I guess the truth can become boring / When you never try to listen through the lies" or "It's hard to make amends / When you turn your back on your friends" from 'We Were Right Together And We Were Wrong Together'.
This debut full-length shows that I Call Fives are an impressive band with the potential to become so much bigger. Any fan of pop-punk will enjoy this album and be eager for more, but the band needs to ensure that they keep some diversity in their records else they risk falling into a familiar sound with each track sounding too similar. If they avoid this pitfall, then this band could go far in the new year.
Written by Jonathon Barlow