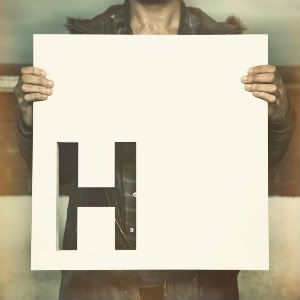 Release Date: June 21st, 2011
Label: Mediaskare Records
Website: www.weareheights.com
MySpace: www.myspace.com/weareheights
Rating:


Despite being such a young band, Heights have delivered a stompingly brilliant debut album. Following on from their EP, 'The Land, The Ocean, The Distance', the boys have gone and upped their game in terms of honing their sound and their songwriting tremendously.
'Dead Ends' sounds absolutely fantastic throughout the entire record; guitars swell and pulse in the background, drums shudder through the mix and every single vocal is heartfelt and powerful. It would be very hard to try and catergorise Heights into any genre type that gets thrown around nowadays. The most obvious comparisons would be to the current hardcore/metalcore sound that is attempted, but not often done well, but Heights however have taken this sound and completely nailed it. Every big riff is powerful and punching, and every guitar lick and solo has an ethereal charm which cuts through the heavy mix to stand out and add some beauty.
This amazing combination of sounds is none more evident than on standout track, 'Eye For An Eye'. This is by far the best thing Heights have written so far, it is a song of savage delivery with lyrics that need to be chanted at gigs and festivals alike, "I hope you hear my voice and know, that i mean every fucking word" just drips with pure rage. This is not to say that 'Dead Ends' is a front loaded album, 'Eye For An Eye' and 'Oceans' come at the start of the album and are fantastic, but tracks at the end of the album, for example the album's title track and closing track '…And That's How We Die' ensure the quality is of the highest standard right until the end.
A sound comparison for 'Dead Ends' would be the critically acclaimed 'Hollow Crown' by Architects. Heights have managed to do what Architects did so well, which is create an album of power and heaviness that still has extremely catchy hooks which will get lodged in your head, whether you like it or not. Alongside other UK up-and-coming bands like While She Sleeps, it looks like Heights are going to capture this sound and make it their own.
This album is so good because of the quality that is evident throughout the whole 36 minutes. There are no filler tracks, no moments where there is a lull in the intensity. Even the piano led outro to 'Letting Go' doesn't seem like it is used to fill time up. While they don't change the formula much during the album, the songs are all good enough to stand up on their own and keep you interested for the entire time.
With appearances at several different festivals this year, Heights are fully prepared to make a massive impact on the UK music scene. 'Dead Ends' is a brilliant album from front to back, every song is strong and could stand alone as a single. If you are interested in new music coming from the UK hardcore scene, this album is a must listen.
Written by Josh Peett