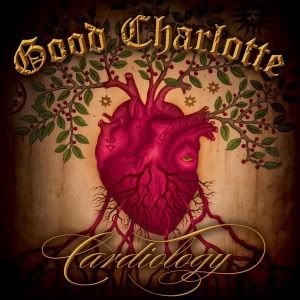 Release Date: October 27th, 2010
Label: Capitol
Website: www.goodcharlotte.com
MySpace: www.myspace.com/goodcharlotte
Rating:

In 2002, Good Charlotte released their genre defining third album 'The Young And The Hopeless'. Now nearly a decade later, the band most famously inhabited by the Madden brothers are still soldiering on, however the same cannot be said for the band's sound. Once upon a time they were producing the sort of pop-punk that inspired a new wave of bands like All Time Low and Forever The Sickest Kids, nowadays their sound has been watered down to nothing more than an over produced pile of dribble. It's clear that the band has not lost their ear for a hook, but they seem to have lost their execution.
'Counting The Days' and 'Silver Screen Romance' go some way to satisfying old school GC fans as their old school punk attitude begins to leak through, but on songs like 'Like It's Her Birthday' these hints at the band's days of yore are drowned out and covered in horrendous amounts of synthesizer. The acoustic tinged '1979' is almost cringe worthy, and the piano led 'There She Goes' are almost cringe-worthy lyrically, though thankfully some interesting guitar work on 'Standing Ovation' helps to make up for the back end of the album.
It's not that every song on this album is entirely bad, and the album as a whole is not a bad listen, but when you know where this album has come from and know how much better it could have been, it makes it seem that way. However there's still enough material here to get people excited, and come 2011 when the band hit the UK it'll surely be more than evident enough.
Written by Oliver Thompson