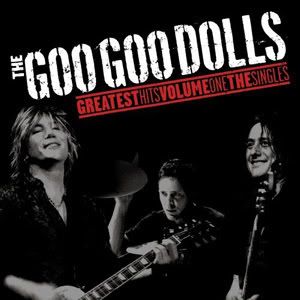 Release Date: November 19th, 2007
Label: Warner Bros.
Rating: 8/10
Website: www.googoodolls.com
MySpace: www.myspace.com/googoodolls
When it comes to a Greatest Hits compilation from any band, you're to expect what is obviously a collection of songs that have been the most important points within the band's career. The Goo Goo Dolls are no exception, planning to release two different greatest hits compilations in the space of a few months apart from one another. 'Volume One' is the band's singles, and most of them are absolute stormers.
Tracks like 'Let Love In' and 'Here Is Gone' carry that traditional sound which The Goo Goo Dolls are well-known and loved for. The radio friendly and very adaptable soft alternative rock genre is one they've made the best of, improving each aspect of its criteria close to utmost perfection. They have their moments on display here where they're a little more mellow than they are usually, such as with 'Name', which is also a new version of the original from the 'A Boy Named Goo' album. But by no means have they made the song any worse by slightly tampering with it.
'Broadway' is one sample of the more hairbrush moment songs that appears in the tracklisting. The dark undertone in the lyrics doesn't seem to dampen this effect either, See, you'd love to run home / but you know you ain't got one / 'cause you're living in a world / that you're best forgotten." is definitely one of the more sinister offerings The Goo Goo Dolls have on their table.
Another song featured is the recent release contributed to the Transformers movie, 'Before It's Too Late'. From listening to the other songs on the CD you can see how the band have changed, and arguably improved their sound throughout the past 20 years they've been at this game. However, nothing has been able to compete with the worldwide success and popularity of 'Iris'. A song that has been covered by other artists such as New Found Glory and Ronan Keating shows it's true brilliance through its original creators, and leave all other attempts at such a masterpiece in the dust.
A marking point in the bands career of over 20 years making much, The Goo Goo Dolls releasing a Greatest Hits of the band's singles was a sensible move, especially compared to acts like McFly who decide releasing a Greatest Hits compilation album after just 3 years is a brilliant idea. A showcase that there are decent musical acts still out there still going strong, but if you've got most of the songs present on this collection then there's not much point in purchasing this. You'll just be getting what's already in your collection, with the only change being a slightly different version of 'Name' and a remix of 'Feel The Silence'.
Written by Zach Redrup