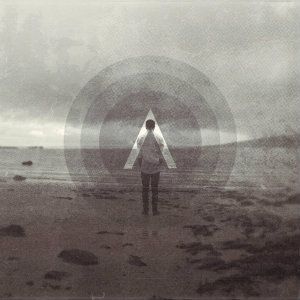 Release Date: October 8th, 2012
Label: Small Town Records
Website: www.wearefloods.com
Facebook: www.facebook.com/floodsuk
Twitter: www.twitter.com/floodsuk
Rating:


Gaining quite a large amount of attention from the British public last year during their involvement in the festival 8 of the Red Bull Bedroom Jam contest, St. Albans post-hardcore outfit Floods were easily one of the more exciting live bands in the line-up. Their debut full-length has been highly anticipated since that run of festivals last summer, and though being one of the last bands involved to make a substantial release since then, their self-titled effort proves to be worth the wait.
Though post-hardcore has always been perceived to be dominated by American acts more than the British, it's acts like Floods that are keeping that flame alive and strong, ensuring we still breed and develop some of the more pedigree material in the genre. Opener 'Black Waves' showcases frontman James Power's British twang through strongly, most notably when he yelps "Make sure you think before you talk". 'Hotel Coopar' displays their more melodic and hook ridden side, thanks to the slick cleans of Joe Page.
'Jamie Tatlow' throws you in thick in fast, with an assaulting flurry of riff work from axe-men Joe Page and Ash Hughes and a pummeling rhythm section from drummer Toby Houghton and bassist Joshua Dunne. One of the shining moments however is already reknowned number, 'You Convinced Me That I Needed It', which truly displays all of the band's strengths into the forefront.
There's one influence that seems to shine through strong throughout the record, but not more so than on 'Permanently Temporary'. Throughout there's this whole Funeral For A Friend vibe resonating; imagine if the band took a track from their 'Casually Dressed…' or 'Hours' era, bulked it the fuck up by chucking it in a blender with some whey protein, and htis track would be the end result.
It's all too rare that a British post-hardcore band truly bares its British roots onto the forefront, ditching the all too familiar root of replicating the American accent, delivering breakdown after breakdown and hoping to surface from the ocean of mimics among them following a similar routine. This self-titled debut effort is modern British post-hardcore from the heart, something that should be cherished.
Written by Zach Redrup