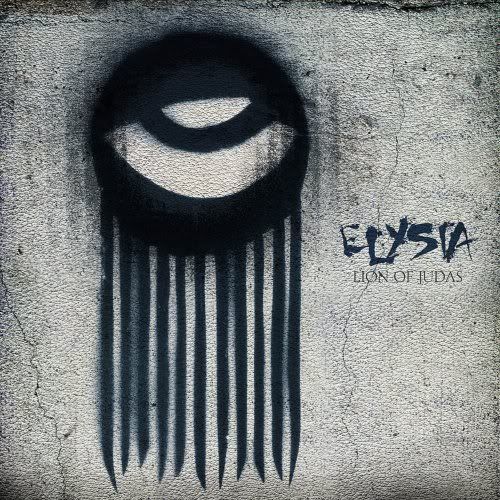 Release Date: June 10th, 2008
Label: Ferret Music
Rating: 4/10
Website: None available
MySpace: www.myspace.com/elysia
With a band name like Elysia, the name of the final resting place of Roman Mythology, you would expect this same band to create something meaningful and creative, wheather it were to be deliver melodically or as a heavy juggernaught. Elysia have taken the heavy route chugging powerful riffs and drum lines, with accompanying violent vocal work spat out by frontman Zak Vargas, but seem to have forgotten important factors in 'Lion Of Judas'.
When you shove the CD into your stereo, or in your PC system, there's no doubt that you're going to be attacked by some good hard-balled metal tracks, and 9 of them coming at you non-stop, like 'Lack Of Culture' and 'Crown Of Thorns'. However, if you get bored easily by repetition then you're not going to want to listen to this album a lot, especially the whole thing in one sitting. Where the vocal work is aggressive and exciting it is also constant and varies very little, with guitar lines and chords seeming to be constantly churned and recycled with the occassional introduction of something new from time to time.
With those bad points aside though, if you're one who has great patience and loves hardcore metal then this could just be your thing. The vocal work combination of Zak Vargas and Jon Malinowski compliment one another well, with the guitar input from Garrett Gilardi and Chris Cain being far from synchronised. It's just a shame that this band didn't try and create something that had a little more variety to it than that in 'Lion Of Judas'.
Written by Zach Redrup
Founder & Editor for DEAD PRESS! | Atheist and antitheist. | Judge of the quick & the dead since 1989.