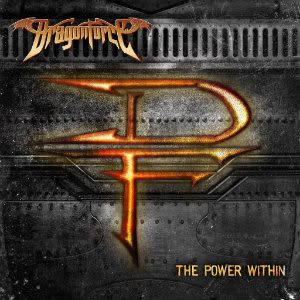 Release Date: March 26th, 2012
Label: Essential Music
Website: www.dragonforce.com
Facebook: www.facebook.com/dragonforce
Twitter: www.twitter.com/dragonforcetwit
Rating:

The new album by Dragonforce, titled 'The Power Within', is the first album with new singer Marc Hudson, who joined the band in March last year. After a three year wait for this album, it would be interesting to see what contributions this singer has bought to the already sterling reputation of these power metallers. With the album already scoring high marks from critics all round, let's see whether DEAD PRESS! think this new addition is the new saviour of Dragonforce.
'Cry Thunder' and 'Fallen World' are possibly the two best songs off the album, and with both being separately released as singles, it's no wonder the critics are raising the roof about this album. 'Holding On' opens the album with an explosively climatic start, with the elongated vocals held by Marc and the trademark Dragonforce style guitars. The sing along choruses in songs like 'Seasons' and 'Give Me The Night' and the drum beat that batters your speakers with its over powering double bass, add nothing short but excitement and adrenalin to the listeners. And, let's not forget the melodies that make you want to grab a sword and hold it in the air like you're about to enter battle. Truly exceptional.
It's still Dragonforce, but with a modern twist. The one thing that makes this band so iconic is the fact you can tell a Dragonforce song anywhere. Marc isn't going to be making himself a footnote in rock history; he's getting a whole fucking chapter.
If you could ever imagine Dragonforce on acoustic, prepare to be amazed as the track 'Seasons' sounds astonishing amps off. Not only does it highlight the powerful and soulful voice of Marc, but it shows that power metal isn't always about playing fast and loud, but it can be tranquil and elegant to.
Dragonforce are back, and they are in it to win it. This album is ferocious at times and gentle at others. The change has been for the better, and the voice is perfect. We wish Dragonforce and Marc all the best for the future, and we anticipate the next one already.
Written by Louisa Smith