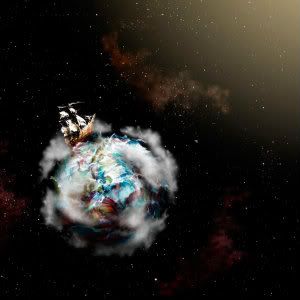 Release Date: August 28th, 2012
Label: Unsigned
Website: www.circasurvive.com
Facebook: www.facebook.com/circasurvive
Twitter: www.twitter.com/circasurvive
Rating:


Free from record label constraints, the new found freedom a band finds themselves able to play with is a somewhat double-edged sword. On the one hand, the liberty to experiment and to choose a path they truly desire is now wholly unrestricted, yet on the other this sudden lack of boundaries could see disastrous consequences, with a perhaps left-field direction that proves to alienate the band's core fan base. Although, with the ever eclectic Circa Surviv'Violent Waves' sees the quintet at their most ambitious.
Grand in scope and an undeniably dense listen, what's immediately striking is that the album is a rather involved affair. Opener 'Birth Of An Economic Hitman' meanders through shimmering soundscapes and gentle chord stabs, allowing Anthony Green's soaring vocal melodies to take centre stage before the dynamic is shifted into the playful 'Sharp Practise', all ambling guitar riffs and slap dash wailing. It's a fantastic opening tandem and does much as a slight glimpse of things to come.
Indeed, from here, 'Violent Waves' is a veritable feast of instrumental curveballs and unabashed indulgence. 'The Lottery''s stop/start, slash and stab approach sees the band at their dynamic best, especially given a stellar guest appearance from Thursday's Geoff Rickly, 'Think Of Me When They Sound' is a glistening melodious slow burner and 'Bird Sounds' builds steadily from understated outpouring to a breathless climax. It's consistently stirring stuff and is able to impress across the board with not only some commendable musicianship, but most importantly songs that remain engaging, surprising and wholly infectious (much of which stemming from Green's remarkable ability to string together effortlessly mammoth hooks).
With so much to devour here, it may prove the case that 'Violent Waves' leaves many a touch perplexed. Yet, with a little time invested, what we're treated to is an album that, by turns delicate, forceful, brooding and overwhelming, is positively brimming with remarkable payoffs. Four albums in, it is clear that Circa Survive are in no danger of any creative droughts.
Written by Tony Bliss