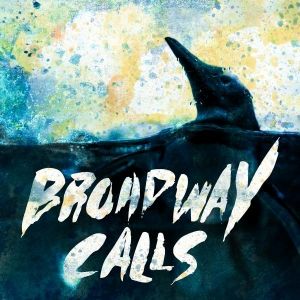 Release Date: February 5th, 2013
Label: No Sleep Records
Website: None available
Facebook: www.facebook.com/broadwaycalls
Twitter: www.twitter.com/broadwaycalls
Rating:


Despite it being four long years since they released their last full-length record, Broadway Calls are back, and on listening alone, it'd be hard to tell that they ever went away. On 'Comfort/Distraction', the band have brought their trademark hook laden brand of pop-punk well and truly back with, arguably, some of the catchiest material they've ever written.
The tracks on offer are universally bouncy, cheerful and fly by at an unrelenting pace. There's not much that really transcends the genre at all, but this is pop-punk at its most beautifully simplistic.
Stylistically, the comparison to early years Green Day will always be an obvious one, but this is especially so on 'Surrounded By Ghosts'. With its rolling basslines and underlying melodies, Broadway Calls really do show some shades of the genre's forefathers. Not that this is necessarily to the detriment of the band's own identity, the similarities definitely lean more to the side of homage and influence than anything else and it only adds to the overall charm of the record.
Production (courtesy of The Descendents' drummer, Bill Stevenson) on the album is as crisp as it gets with everything cutting through well. While some of their peers opt for a more 'raw' representation of their sound, there's a certain gloss to 'Comfort/Distraction' that manages to work in its favour, bringing out some of the melodies that would be otherwise lost, to some extent, with a rougher finish.
Broadway Calls don't seem to have broken their stride in the slightest, despite the departure from previous label and the loss of a band member. This is a record that certainly ranks highly in terms of recent pop-punk albums, and one that certainly lives up to the lofty standard set by 2009's 'Good News, Bad Views'.
Written by Ryan De Freitas
Founder & Editor for DEAD PRESS!