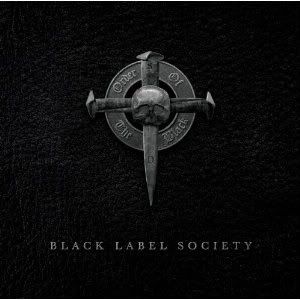 Release Date: August 10th, 2010
Label: Roadrunner Records
Website: www.blacklabelsociety.com
MySpace: www.myspace.com/blacklabelsociety
Rating:


When the band Black Label Society is mentioned 9 times out of 10 it's obvious that the first thing to come to mind is Zakk Wylde. Argue as much as you'd like, bottom of the line is this is Zakk's band, and though there's nothing wrong with that almost everything does lie solely upon his shoulders. With 'Order Of The Black' also being the band's first release since Zakk leaving Ozzy Osbourne as his axe-man it was all the more important for all the stops to be pulled out for this.
'Order Of The Black' serves Zakk and co. due justice, redeeming themselves from the string of slightly disappointing albums before it and perhaps showing that all that was needed was for full focus on one project to bring out their true potential. It's not their best work admittedly, but it's definitely taking a few steps in the right direction.
Electricity is injected once more into the hard rock 4-piece, creating one of the band's most energetic records since their debut 'Sonic Brew' back in 1999. Zakk's swooning and howling vocals are as soulful yet authoritative as ever, and as ever the guitars stick out as a prominent feature with any Black Label Society record. They're gritty and fast, as shown in tracks 'Overlord', 'Godspeed Hellbound' and 'Black Sunday', spooning the listener metal by the spade full. Another aspect of this record, shown most effectively in 'Godspeed Hellbound', is the work of recently recruited drummer Will Hunt, delivering a fast, powerful and demanding performance.
It's a shame however that the few ballads on the record; 'Darkest Days', 'Time Waits For No One' and 'Shallow Grave'. They just come across as overly generic and dull, and though there to act as little breather sections during the listening experience, 'Order Of The Black' would've benefited much more if it kept its energetic and gritty sound from start to finish.
This is no piece de resistance but looking back at previous releases 'Order Of The Black' shows that Black Label Society have plenty of fight still left in them. Hopefully albums to follow will only get bigger and better for the four-piece.
Written by Zach Redrup