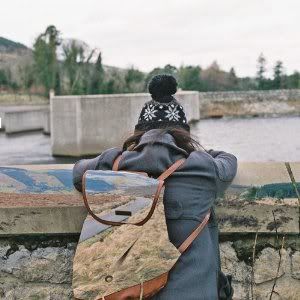 Release Date: July 5th, 2011
Label: Run For Cover Records
Website: www.iwishicouldstayhere.com
MySpace: www.myspace.com/basementuk
Rating:

Ipswich's Basement are a 5-piece melodic hardcore band, recently signed to Run For Cover Records. 'I Wish I Could Stay Here' is the band's first full-length effort, following on from impressive EP 'Songs About The Weather'. In a modern scene dominated by clichés and unnecessary breakdowns around every corner, Basement stick to the old-fashioned route, playing Title Fight-esque punky rhythms with an heir of nostalgia about them. They know very well the harsh bitch that the music industry can be, and as a result give the impression that they're giving their all on every song.
From opener 'Fading' and the opening quote from an unknown film about not giving up, the music jumps headlong into sprinting drums and spirited guitars. They give off a distinct Rise Against feeling about them without sounding too commercial or emo (come at me bro). 'Plan To Be Surprised' is an apt name for a song, in that I was indeed surprised by them. From their imagery, they could almost be a folk rock band, but I suppose it might be considered 'cute' by indie kids and troubled teenagers. The lyrics are borderline emo as well, it must be said, but there's no whiney annoying vocals to make you want to stab yourself with a rusty fork in sight. You'll find yourself bobbing your head to the pleasing 'Crickets Throw Their Voice' before the token mid-album quiet song in 'Earl Grey'.
Cue the second part of the album, if you will, starting off with 'Ellipses', another relatively quiet track but pleasant in nature. 'Every Single Word' will be a good live song, with a heavy intro transitioning into an equally fast-paced chorus. Two more fairly standard tracks before album-closer 'March', a perfectly placed weary song leaving the listener satisfied but still open for more (I'm looking at you, bonus tracks).
Basement are the sort of band that you can see releasing an EP and an applauded debut album before either 'parting ways', or doing a GlassJaw and never releasing anything ever again apart from tit-bits
Written by Martin Savage