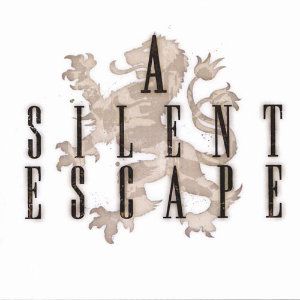 Release Date: June 4th, 2012
Label: Unsigned
Website: www.asilentescape.com
Facebook: www.facebook.com/asilentescape
Twitter: None available
Rating:


A Silent Escape's self-titled album isn't your typical debut album, but then again they aren't exactly the typical novice band throwing their first release into the lions den. What they are, would be a veteran Swedish punk band made up of four childhood friends with eleven years of experience in the bag, and in fact, quite a few people may have already heard of under their previous moniker, Union Square.
The quartet struggled to break free of the shackles of an old record label, after being unsatisfied with their previous releases. So, as such, this self-titled offering is most definitely a pressure filled one, holding so many proclaimed promises from the band, but it most definitely doesn't disappoint with a full throttle, explosive opener titled 'Blackhole Gravity'. Melodic, loud, aggressive, powerful – four words which best describe this assault of the ear drums, with a perfect balance of cleans and screams, accompanied by a collision of rhythm and chaos. Ultimately an underpinning constant of sheer ability, coupled with some very hearty angst.
As a band once critically acclaimed and crowned as winners of Bandit Rock's Best Unsigned and MTV's Best Nordic Unsigned Band awards, some people thought Union Square shot themselves in the foot and burned their destiny. However, A Silent Escape are most definitely four explosive phoenixes rising from the ashes and very unique ones at that. This album is filled with twelve complete gems covering almost every alternative genre, from pop-punk, to metal, to hardcore and doing it all with style too.
Songs like 'Final Chapter' and 'Can't Be The End' are almost reminiscent of a band these guys once supported: Funeral For A Friend. However, 'Bullets' is probably the epitome of a decent hardcore song, comparable to Trash Talk at times, and we even get a slight 'Hybrid Theory'-era Linkin Park edge with some of the complimentary vocals throughout. The stand out track here though is most definitely 'God's A Liar' which acts as a fusion of all of the above, demonstrating exactly what this band are about.
This is one album not to be missed and A Silent Escape seem to be a band thriving on self-satisfaction. Anyone with ears and a copy of this album will most definitely benefit from the decisions they have made. Clean, consistent, aggressive and just a brilliant album. In short: a must hear.
Written by Gary Cassidy