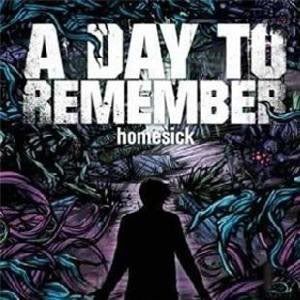 Release Date: February 3rd, 2009
Label: Victory Records
Website: www.adtrrock.com
MySpace: www.myspace.com/adaytoremember
Rating:

Having the weight on your shoulders of pulling out one of the most anticipated albums of 2009 is one hell of a burden to hold on a band's shoulders, with it being releases right at the beginning of the year isn't a big help either. A Day To Remember aren't phased though, and with the turnout and their third full-length release 'Homesick', there's no reason they should worry about the final turnout of the record at all.
Opening track and upcoming single release 'The Downfall Of Us All' is a heavy chugging shout-along mammoth, retaining a melodic nature whilst still not making things too mainstream to keep old fans happy, and undoubtedly attract a hoard of new fans too.
By no means have the US five-piece sold out though, with songs like 'Mr. Highway's Thinking About The End' keeping volume levels at 11 just like we're used to. The repeated lyrics of "You won't make it out alive!" before blending into a slower, more mellow and hollow-esque sound shows how the band have progressed still over time. The appearance and guest input of Mike Hranica from The Devil Wears Prada on the song 'I'm Made Of Wax, Larry, What Are You Made Of?' helps make for another one of the more heavier moments of the record, making the breakdown midway through just that little more brutal and intense for the listeners.
Closing track 'If It Means A Lot To You' is one that will remind you much of 'You Had Me At Hello' from the band's debut album, 'And Their Name Was Treason'. An acoustic offering for the most part, with vocals contributed from female vocalist Sierra Kusterbeck from VersaEmerge, the album is brought to a calm, yet effective end.
Written by Zach Redrup